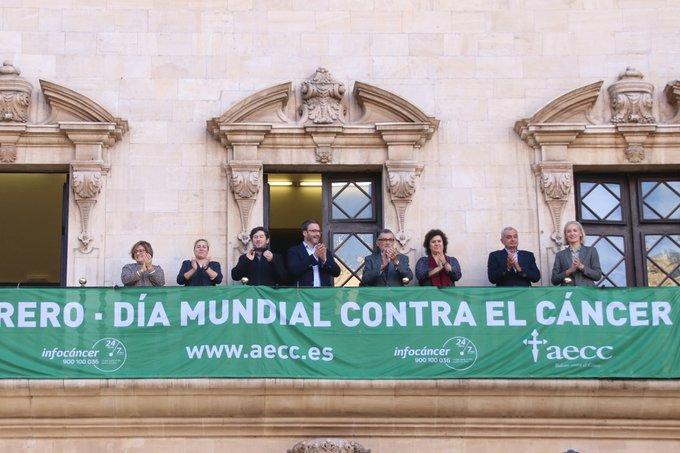 TO commemorate World Cancer Day on February 4, Palma City Council in Mallorca, Spain, has unfurled a large banner on the balcony of the Town Hall.
As part of a campaign named #LlámaloCANCER which translates to 'Call it Cancer', Mayor José Hila was joined by Javier Gómez, the president of the Spanish Association Against Cancer Baleares (AECC) and Elena Navarro, the director of Tourism, Health and Consumer Affairs.
Speaking to the press, Gómez, stated that "the new definition of cancer is that it is a chronic curable medical condition" stressing the combined goal of all administrations to cure 70% of cases by 2030.
Navarro also reaffirmed the support of the City Council in measures of support to cancer prevention and treatment, highlighting the "professionalism" of the AECC against the disease.
World Cancer Day is a global uniting initiative led by the Union for International Cancer Control that aims to give worldwide awareness to cancer.