SIX dogs who went missing during a hunt in Spain have been rescued from a mine pit.
The animals had disappeared last Sunday, January 26 whilst out on a hunt in Barranco de los Bueyes, located in the town of Valverde del Camino in Huelva.
Growing extremely worried for their safety and health, a search and rescue operation was launched by firefighters who stepped up their efforts yesterday by surveying the area.
Analysis indicated that there were three mine pits in the area that the dogs were last seen which were surrounded by dense vegetation. The coordinator of the operation believed that it was highly likely that the dogs may have fallen down one of the holes.
Working in collaboration with the Guardia Civil and the owners of the land where the mine pits were located, members of the rescue operation used thermal vision cameras in a bid to locate the canines. Thankfully, this picked up on the presence of the six missing dogs who were then retrieved from the pits – all of which survived.
It is understood that the animals are now being cared for by a vet where it is expected that they will make a full recovery.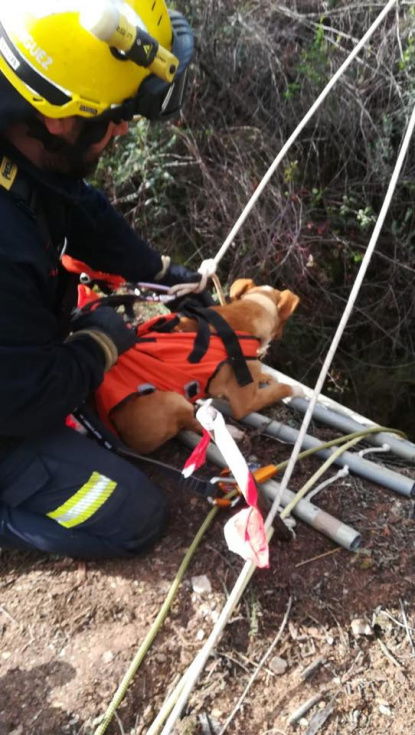 The province of Huelva has numerous mining pits that date back to the Roman era, most of which are located on the slopes of mountains. As Euro Weekly News understands, although many are signposted, there are several that are not, with the City Council advising citizens to apply the utmost caution and to not walk on unmarked routes and paths.