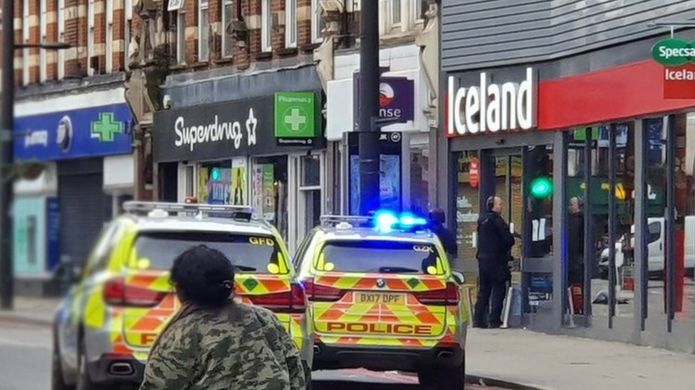 A man has been shot by armed officers in a "terrorist-related" incident in south London, the Met Police have said.

Armed police have shot a man after a number of people were stabbed during a knife rampage in the middle of a busy high street in broad daylight – three months after two were killed in London Bridge horror.
Images on social media show a person face down on the ground outside Boots, with a police officer holding a gun next to a black BMW.
Eyewitnesses reported hearing gunshots and shouting and seeing a blood-covered man in the street at around 2pm.
One said he saw a man staggering before collapsing, adding that there was a lot of blood where he had been standing.
Two people have been confirmed as injured, the man is believed to be dead.
— Gully (@gullyyt) February 2, 2020