THE Royal Family has defended Prince Charles after it was revealed that he had travelled on helicopter to give a speech about lowering aircraft emissions.
The Prince of Wales had taken the private aircraft for a 100 mile journey from Highgrove to Cambridge to discuss climate change with scientists from the University of Cambridge's Whittle Laboratory – a journey that was estimated to cost £12,000 and caused 2.5 tonnes of carbon emissions.
Since the Prince has been accused of hypocrisy, Clarence House has hit back and defended Charles, stating that his emissions were offset by other projects. In a statement released this weekend they said:
"The prince is not personally involved in decisions around his transportation arrangements, though he ensures all carbon emissions are offset every year.
"They are made based on what is possible within the constraints of time, distance and security.
"In order for him to undertake as many engagements as he does across the UK and around the world he sometimes has to fly. As he has often said, as soon as there is a more sustainable way of making these journeys, he'll be the first to use it."
Despite coming to his defence, Graham Smith, the Chief Executive of the campaign group Republic claimed that Prince Charles could have cut down his emissions to just 0.2 tonnes if he had opted to travel by car. He said:
"His view seems to be that it's one rule for him and one rule for the rest of us.
"Driving or using the train would have been pretty easy."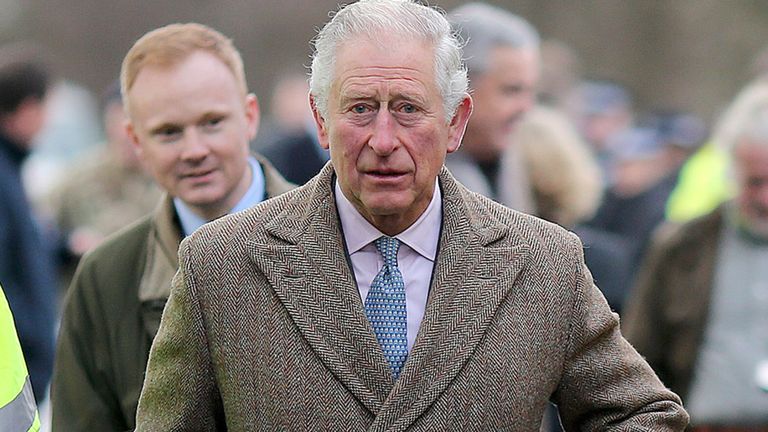 A recent study by the BBC last year indicated that Prince Charles was the highest spender in the Royal Family on transport last year, with his annual costs totalling more than £1 million.
This is not the first time he has faced criticism, where this year he was slammed for flying 16,000 miles in private jets and helicopters in the days leading up the World Economic Forum in Davos, Switzerland. In 2015, he also stated that people should save energy by turning off their lights, shortly before embarking on a private helicopter for an 80-mile journey.