THE Greek government has been heavily criticised by the international community after announcing that they will construct a sea barrier to halt the thousands of migrants that arrive to the country.
The plans were revealed on Thursday, January 30, following the government's pledge to take a harsh stance on undocumented migrants travelling to Greece. This is largely due to Greece seeing more arrivals of refugees and migrants than any other part of Europe in 2019, where their camps are completely overwhelmed.
It is understood that the new measure will involve using a 2.7 km-long netted barrier which will be erected off Lesbos, an island which has seen more than one million refugees land on its shores since the Syrian war began. The bulwark will reach up to 50 metres above water and will be equipped with flashing lights to deter all those who attempt to approach.
Detailing the plans, Nikos Panagiotopoulos, the Defence Minister of Greece said,
"In Evros, natural barriers had relative good results in containing flows. We believe a similar result can be had with these floating barriers. We are trying to find solutions to reduce flows."
However, Amnesty International has slammed the measure, warning that it will in fact increase the dangers imposed on refugees as they attempt to seek safety from the waters. Massimo Moratti, the group's Research Director for Europe said:
"This proposal marks an alarming escalation in the Greek government's ongoing efforts to make it as difficult as possible for asylum-seekers and refugees to arrive on its shores.
"The plan raises serious issues about rescuers' ability to continue providing life-saving assistance to people attempting the dangerous sea crossing to Lesbos.
"The government must urgently clarify the operational details and necessary safeguards to ensure that this system does not cost further lives."
Dimitris Vitsas, Greece's former Migration Minister also criticised the barrier, claiming that it was a "stupid idea that is bound to be ineffective." He said: "the idea that a fence of this length is going to work is totally stupid. It's not going to stop anybody making the journey."
The government is working to have the barrier complete by the end of April this year and as Euro Weekly News understands, it is expected to cost €500,000. Officials state that it will be built by the military to ensure international maritime standards and could be extended if it proves to be successful.
Since the news has been announced, a proportion of people in Spain have urged the Spanish government on social media to follow suit and enforce a similar measure to deter migrants from arriving into the country. One user said: "This is a fantastic idea and would stop so many risking their lives if they know they will be stopped."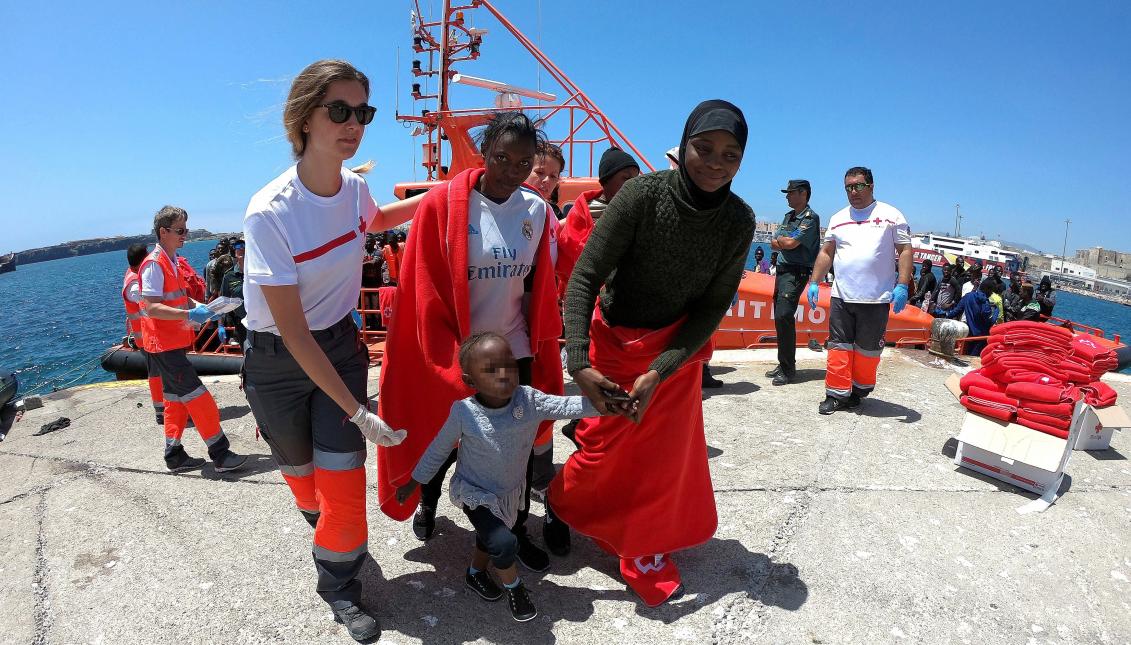 Another claimed that it was simply "Brilliant", whilst one other user said: "Something has to be done in Spain to decrease the number of migrants arriving. It has got out of control."
However, this comment was met by a barrage of criticism, where many claimed that the journey "would only be made more difficult and stretch the emergency services even more." One stated: "They just want a better life and if we can help, we should."