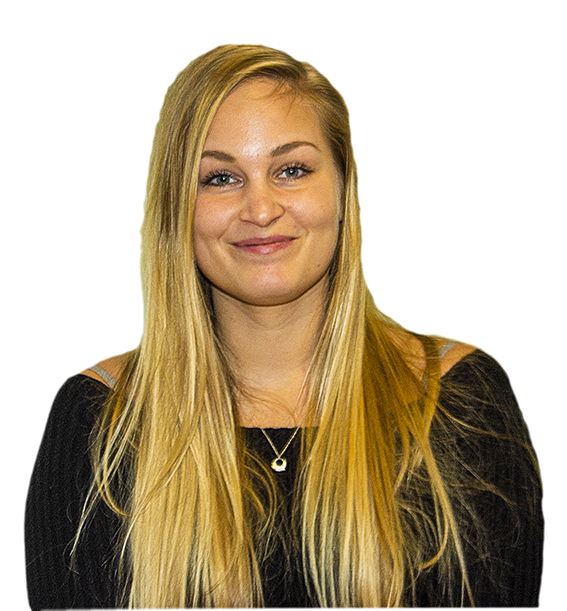 AT Euro Weekly News we take great pride in our hard-working staff and would like to introduce you to our glamorous social media guru Emilia Tuukkanen, who we affectionately call "The Finn".
Emilia is part of the large and ever-growing Finnish community on the Costa del Sol and is the backbone of the team providing the news our readers see online and over social media.
After moving here over five years ago she found that studying social media would benefit her own business, a martial arts gym in Torremolinos that she runs with her fiancé.
That's right, don't let the pretty face fool you, she plays hard, punches hard and works even harder!
Emilia's favourite part of her job is that no two days are the same. She can be out on the road with our busy advertising sales team, meeting clients face to face or here in the office controlling our Twitter, Facebook and very popular Euro Weekly website.
As our paper constantly grows within a diverse community Emilia's knowledge of Spanish, English, Finnish and Swedish allows her to connect with both clients and readers from a variety of backgrounds.
The Finn has a professional social media ad creator qualification that she gained through studying for her Facebook Blueprint Certificate. Her experience helps to show our print advertising clients the benefits of including social media and the future of advertising. She can provide them with examples of successful results, for example, the excellent results EWN have accomplished over our different platforms that we printed in our most recent issue.
We invite you to put your trust in her expertise and let her success be part of your success.
Should you wish to contact Emilia or anybody in our advertising sales team please E-mail: sales@euroweeklynews.com or call 951386161.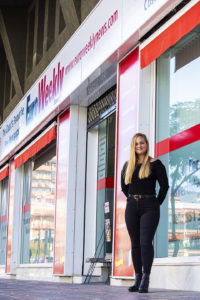 Me Euro Weekly Newsillä olemme erityisen ylpeitä työntekijöistämme ja tiimimme jäsenistä, ja haluaisimmekin esitellä meidän upean sosiaalisen median gurumme Emilia Tuukkasen, jota kutsumme myös vain nimellä "The Finn".
Emilia on osa jatkuvasti kasvavaa suomalaisyhteisöä Aurinkorannikolla, sekä digitaalisen osastomme selkäranka, joka varmistaa uutisten tavoittavan lukijamme netissä sekä sosiaalisessa mediassa.
Muutettuaan Aurinkorannikolle reilu viisi vuotta sitten Emilia halusi opiskella markkinointia etenkin sosiaalisen median kannalta markkinoidakseen hänen ja kihlattunsa kamppailulajisalia Torremolinoksessa.
Eli ei kannata antaa kauniiden kasvojen hämätä, Emilialle ei kannata ryppyillä vapaa-ajalla, treeneissä tai työasioissa!
Hänen mielestään tässä työssä parasta on se, että jokainen päivä on niin erilainen kuin edellinen. Jonain päivänä hän on myyntitiimin kanssa tien päällä, toisena päivänä tapaamassa asiakkaita pitämässä suhteita yllä, ja toisena päivänä valvomassa Twitterin, Facebookin ja nettisivujen postauksia ja statistiikkoja.
Lehtemme jatkuvasti kasvaessa yhteisönkin kasvaessa ja kansainvälistyessä, Emilia pystyy tiiminsä kanssa auttamaan asiakkaitamme ja lukijoitamme tulevat he sitten mistä taustoista tahansa kielitaitonsa ansiosta. Emilia puhuu sujuvasti espanjaa, suomea ja englantia sekä osaa ruotsin perusteet.
Suomalaisvahvistuksellamme on myös Facebookin myöntämä virallinen todistus ja certifikaatti "Facebook Blueprint Certificate" joka virallistaa hänen tietotaitonsa sosiaalisen median markkinoinnissa ja etenkin mainosten luonnissa. Emilian kokemus digitaalisesta markkinoinista auttaa todistamaan asiakkaillemme sosiaalisen median aseman markkinoinnin tulevaisuutena, ja hänellä onkin vahvat näytöt osaamisestaan, kuten esimerkiksi oman Facebook-sivumme tammikuun tulokset, jotka tulostimme viimeisimpään lehteemmekin.
Älä siis epäröi vaan käytä hyväksesi Emilian osaamista, ja anna hänen olla osa SINUN bisneksesi menestystä!
Jos haluat ottaa Emiliaan yhteyttä, voit lähettää sähköpostia osoitteeseen sales@euroweeklynews.com tai soittaa numeroon 951386161.