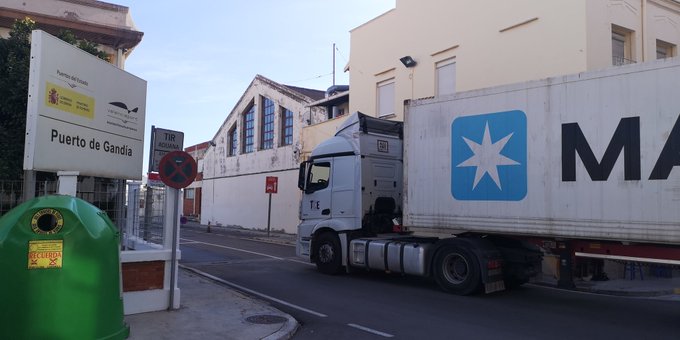 THE Port of Gandia opened its new southern access today, removing hundreds of trucks a day from the centre of the city.
The new road represents a €2.3 million investment by the Port Authority of Valencia, and features two entrance points with barriers and two automated exits.
One of these has been designed specifically for long haul vehicles.
Gandia Mayor, Diana Morant said: "Today is a historic day. This infrastructure will not only boost the economy of the area but also allow us to free the Grau neighborhood from all that heavy traffic it suffered. The port has adapted to the city and citizens and, without a doubt, Gandia wins in quality of life and security."
The President of the Port of Valencia, Aurelio Martinez, added: "The new southern access is equipped with all the advantages and innovations that will allow, in short, the automatic access of the trucks to the site."
The APV plans to install photovoltaic panels in the upper part of the southern access, which would make Gandia the first Valencian energy-efficient Valencian port.