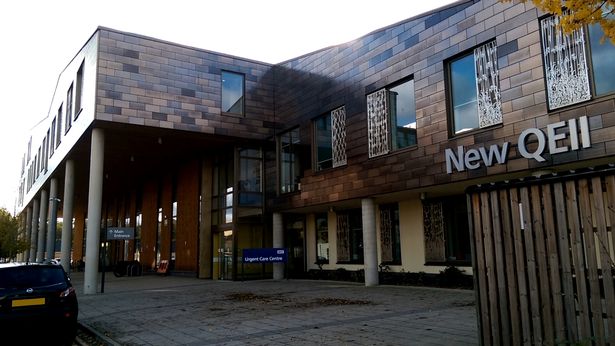 Panic spread in an NHS hospital waiting area when two patients that had been waiting alongside others at the New Queen Elizabeth II Hospital in Hertfordshire displayed symptoms of the coronavirus.
Staff noticed something wrong with the two people and immediately called a doctor into the room to take a look at them, they had been there for about two hours. Within a few minutes, the doctor took the nurse to one side and that's when the nurse told everyone they had to be moved.
A 39-year-old witness, who asked not to be named, said: "We were in the waiting room and the nurse said we suspect its coronavirus, can we vacate the waiting room?
"We got moved down a corridor, maybe 40 metres away, into a separate area while they did a disinfectant clean.
"They'd been in there for two hours, one fella was saying 'I sat next to them for the last two hours.'"
The witness said everybody's details were taken and they were told they'd be contacted if the tests came back positive.
He said: "We were told: 'We've got all your details, we're going to do tests, and if it is that, we'll come back and let you know.'"
The Department of Health & Social Care issued an update today, the department said that 161 tests had been carried out on UK patients, zero of which had come back positive for the coronavirus.