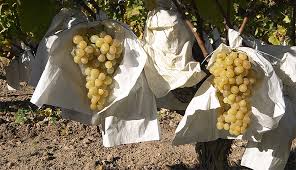 SOARING production costs and a lack of profitability threaten the future of the Vinalopo bagged grape farming industry in the region, with another farmer taking the drastic action to abandon land cultivated over generations this week.
Armed with chainsaws, five workers destroyed 10,000 grapevines with 100,000 kilos of Aledo grapes as the family were forced to call it a day at their Novelda vineyard.
According to reports, the sector is at risk of disappearing completely, threatening 13,000 direct jobs, one of the steadfasts of the regional economy and thousands of farms in Vinalopo.
High production costs, the disproportionate increase in agricultural insurance, the rise in the minimum wage, and a lack of quality water and public aid, have all been blamed for the extreme decisions many farmers are having to make.