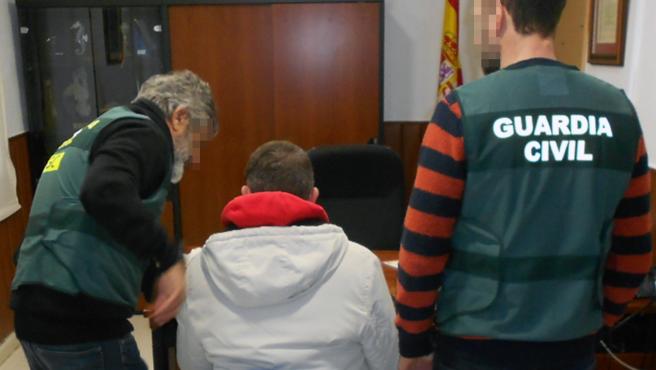 THE Civil Guard, within the framework of the 'Kalambre' operation, has concluded an investigation into an alleged hate crime, committed through social networks, which has resulted in the identification, location, detention and subsequent judicial provision of a resident in a municipality of Murcia.
The alleged offences carried out from an address in Águilas has resulted in the seizure of a mobile phone, owned by the now detained. Information Services of the Benemérita de Navarra and Murcia began the operation after detecting a large number of posts in a well-known social network that clearly and directly incited hatred and violence against Muslims and immigrants
Investigators found that there were several hundred posts in which, since 2013, comments of a xenophobic nature were given, some of them of extremely aggressive content in which they were encouraged to exercise violence.
Given the seriousness of the posts, the Civil Guard continued with the investigation in order to identify the user of the analyzed profile, which led them to a young man, a who, in addition, managed other profiles in the same social network.
According to the investigation, the publications of the material on the Internet were made without any type of restriction, since the configuration of the privacy of these profiles was public, so the comments of incitement to hate, violence and discrimination, published could reach a large number of users.
Once all the necessary evidence was obtained, the Civil Guard located and detained a male, Spanish, 38 years old and resident as the alleged author of a criminal offence contemplated in article 510 of the Criminal Code.