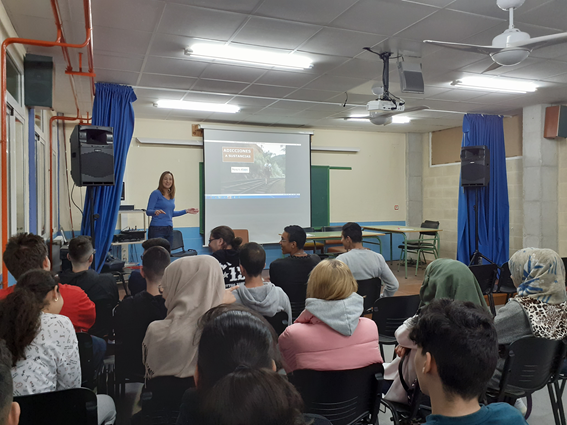 THIS week sees the launch of the "Community Argos Programme" in Los Alcazares for another year. The programme that will end on February 21 will see a collaboration between the Health Centre of Los Alcazares,
Compulsory Secondary Education Centers: Antonio Menárguez Costa and Las Claras del Mar Menor, and Los Alcazares Town Council, through its Department of Social Policy and Equality.
The "Argos Programme" began in the course of 2012/2013 for students of 1st year of ESO, under the name of ALCOHOL: CONSCIENCE WITH SCIENCE, its main objective being to report the risks of alcohol.
This same programme was extended to second-year students of the ESO with three other teaching units "Drugs: ALTACAN" which include, in addition to the prevention of alcohol consumption, the prevention of tobacco and cannabis use.
A total of 21 groups of students of 1st and 2nd ESO will participate during the coming weeks helping young people maintain a healthier lifestyle through Teaching Units provided by the Ministry of Health Education.