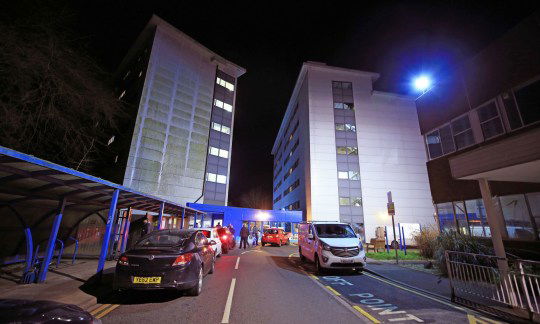 Eighty-three Britons and 27 Spanish foreign nationals who were trapped in Wuhan – the Chinese city at the center of the coronavirus outbreak – are on a flight back to the UK.
RAF and Army medics are also on the flight, which is due to land at RAF Brize Norton at 13:00 GMT, from there the UK passengers will be taken to Arrowe Park Hospital in the Wirral and quarantined for two weeks.
The 27 foreign nationals – thought to be EU citizens – will then fly on to Spain where a similar isolation period will be adhered to, it is not yet known where those passengers will be housed.
The flight was delayed by around three hours to allow as many UK and EU citizens as possible to get to the airport on time, amid a suspension of the city's public transport.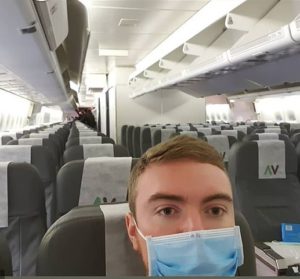 Ben Kavanagh, a passenger on the flight home to the Uk has posted a picture on Instagram of empty seats inside the rescue-flight from Wuhan just hours after a British man revealed he wasn't able to evacuate because UK officials only gave him two hours' notice.
Only around 150 people were on the Jumbo 747 'evacuation' flight as a transport ban in the city meant some Britons found it 'impossible' to make it on time, leaving the plane only one-third full.
Ben Kavanagh, wearing a face mask, is seen preparing to board a flight to escape coronavirus ground-zero in a photo captioned 'let's get outta here'.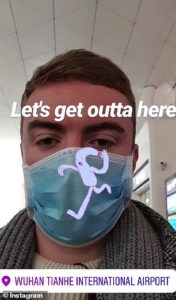 Reports are also coming in of many brits still stuck in Wuhan, they just couldn't get to the airport quick enough or find transport, many describe the administration by Foreign officials as a shambles. More to follow.