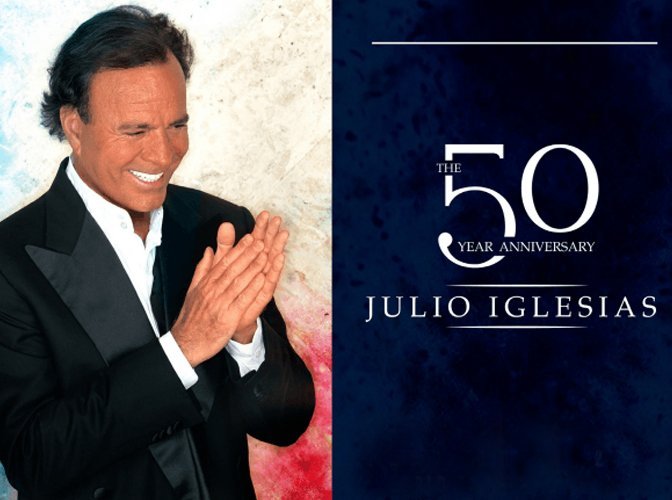 Julio Iglesias celebrates his 50-year career in Fuengirola… and you know it!
Julio Iglesias is arguably the most celebrated artist in Spanish and Latin music history. He is the Best-Selling Latino Artist and one of the top 10 Best-Selling Artists with more than 300 million records sold in 14 languages.
Having had more than 60 million spectators in the 5 continents and 2,600 albums of gold and platinum, Julio Iglesias has been awarded several times by the Guinness World Records.
And the acclaimed artist has just confirmed that he will perform on August 5 at the Marenostrum Fuengirola festival on the hill of Sohail Castle.
Iglesias returns to Málaga six years after his last concert to celebrate 50 years in music, as part of his world tour. This long-awaited performance will join the list of international artists who have graced the Marenostrum Festival, such as Rod Stewart, Bob Dylan, Santana, Sting, Jennifer López, etc.
51 years ago, a young Julio Iglesias took to the stage of the Benidorm Festival to sing 'Life is still the same' and since then a life time of success has followed. Winner of Grammy awards, Latin Grammy, Billboard Latin Music, World Music and the honorary Grammy for his entire career.
On Dec. 19th 2018, the American Recording Academy awarded Julio Iglesias with the Lifetime Achievement Award.
Iglesias holds two Guinness records and is the only foreign artist to have received China's Golden Record Award (the highest musical distinction) for being the foreign artist who has sold the most records in China. He has been awarded the Gold Medal for Merit in the Fine Arts of Spain and the Legion of Honour of France. UNICEF named him Special Ambassador for the Performing Arts in 1989. He has been a star on the Hollywood Walk of Fame since 1985.
It is estimated that during his career he has performed in more than 5000 concerts, for over 60 million people in five continents. In April 2013, Iglesias was inducted into the Hall of Fame of Latin Composers.
Tickets for the Marenostrum Fuengirola festival go on sale February 3rd at 12:00 hrs. Price range between 90€ and 250€
For more information: https://www.julioiglesias.com/