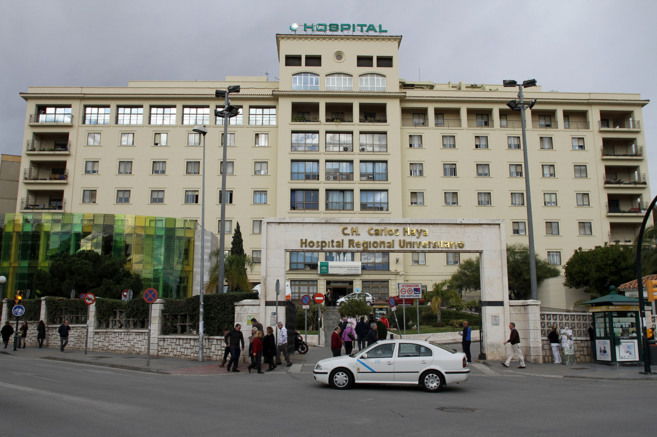 HEALTH ALARM in Spain's Malaga as Regional Hospital isolates patient
As Euro Weekly News understands, the patient may have been in contact with people in the area of China where the outbreak of this respiratory infection was declared.
The patient was admitted yesterday at the Regional Hospital of Malaga (formerly Carlos Haya) on suspicion of having been infected with the coronavirus 2019-nCoV that emerged in the Chinese city of Wuhan. The patient has been isolated and will remain so until the tests that have been carried that determine whether or not he is infected.
A statement issued by the hospital indicates that the man was admitted to the emergency room of the Regional Hospital when he presented flu-like symptoms. On discovery that the patient could have been in contact with people in the region of China where there are cases of infection by coronavirus, preventive medicine was administrated and the public health service of the Regional decided to isolate him.
The tests performed on the man will confirm or rule out in the next few hours whether or not he is affected by the coronavirus that has emerged in China and has already spread to several countries.
The statement issued by the hospital shows that the Regional professionals activated the monitoring and isolation protocol decreed by the General Directorate of Public Health.
To date, in Spain, all suspicions of patients infected by the coronavirus have been false alarms. In Malaga, specifically, six cases were ruled out on Monday. The first was a woman who was admitted on Sunday to a private hospital in Malaga with a flu-like illness. As the patient had been in China and the symptoms she suffered were similar to those caused by the coronavirus, she was tested for the virus, the results confirmed that the patient did not have coronavirus, whose epicentre is the city of Wuhan.
On Monday afternoon, five citizens of Chinese origin were treated in the emergency room of the Regional Hospital, and preventive measures were also applied. However, the individuals were shortly discharged as their symptoms, gastroenteritis, did not correspond to coronavirus.
Sources from the Department of Health and Families of the Regional Government have stressed that public hospitals in the province of Malaga, like those in the rest of the Andalusian community, are prepared to deal with any case of patients infected with the coronavirus in China and highlighted that the hospitals have the means to test any patient suspected of suffering from coronavirus, a condition that can trigger pneumonia, which in some cases may cause death.
The death toll of the coronavirus has risen to 170 with a confirmed case in Tibet, the virus has now spread to every region in mainland China. Chinese health authorities have said there were 7,711 confirmed cases in the country as of 29 January. Infections have also spread to at least 16 other countries.