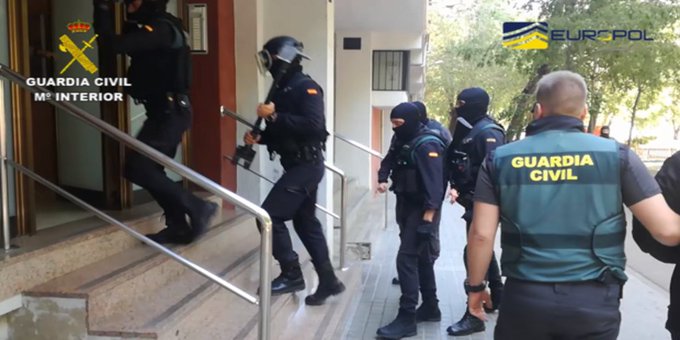 THE Guardia Civil has dealt one of the biggest blows to the underworld of doping in Spain as it busts the largest EPO network for athletes.
A dialysis clinic in Spain's Cádiz has been found to be the epicentre of illegal, international EPO trafficking.
Erythropoietin (EPO) is a hormone produced by the kidney that stimulates the bone marrow to produce more red blood cells. The resulting rise in red cells increases the oxygen-carrying capacity of the blood. Used in the treatment of anaemia. EPO, is banned from sports because it is believed to enhance an athlete's performance and give people who use it an unfair advantage over unenhanced competitors. A particularly dangerous drug, potentially resulting in heart attack or stroke. Despite these life-threatening secondary effects, the pressure to win in sport is so great that some athletes are willing to risk their health and reputation to try and get ahead of their competitors.
As a result of the bust in a dialysis Clinic in Cadiz, six people, including a doctor from a public hospital in Cadiz who was distributing EPO using his privileged condition, have been arrested for alleged crimes against public health, membership of a criminal organization, etc.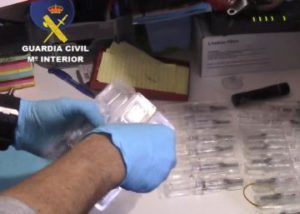 More than 850 injectables of this drug have been confiscated. The erythropoietin, originally "legal" as it was taken from a hospital and then introduce it into the underworld of sports doping allowing athletes to "easily" access it by purchasing it over the Internet.
One of the most dismaying finds in this drug bust was that the confiscated EPO hadn't been imported from other countries like China, India or Australia, rather they had been taken directly out of public Spanish hospitals, medication financed one hundred percent with public money.
The operation has been carried out in the provinces of Barcelona and Cadiz, and began following information received from the Spanish Agency for Health Protection in Sport (AEPSAD), which indicated that several athletes could be accessing this type of substance by purchasing it over the Internet.
Spanish Guardia Civil have been able to identify at least 7 web pages that offered different anabolic steroid products without any type of health control, as is the case with the site www.epobest.com. Websites aimed at potential national and international clients, in multiple languages and currencies, offering various types of drugs such as hormones and steroids. Some of them were exclusively dedicated to the sale of EPO, in which it was indicated that the mentioned hormone was sent from Spain.
So far, more than 800,000 euros have been blocked in different bank accounts and real estate, and more than 70,000 euros in cash have been located in the records made.
La Guardia Civil desmantela una red de tráfico de EPO en Cádiz y Barcelona https://t.co/PkggNN6xoT pic.twitter.com/pQtFZUzctc

— Lapasionmundial (@Lapasionmundial) January 30, 2020