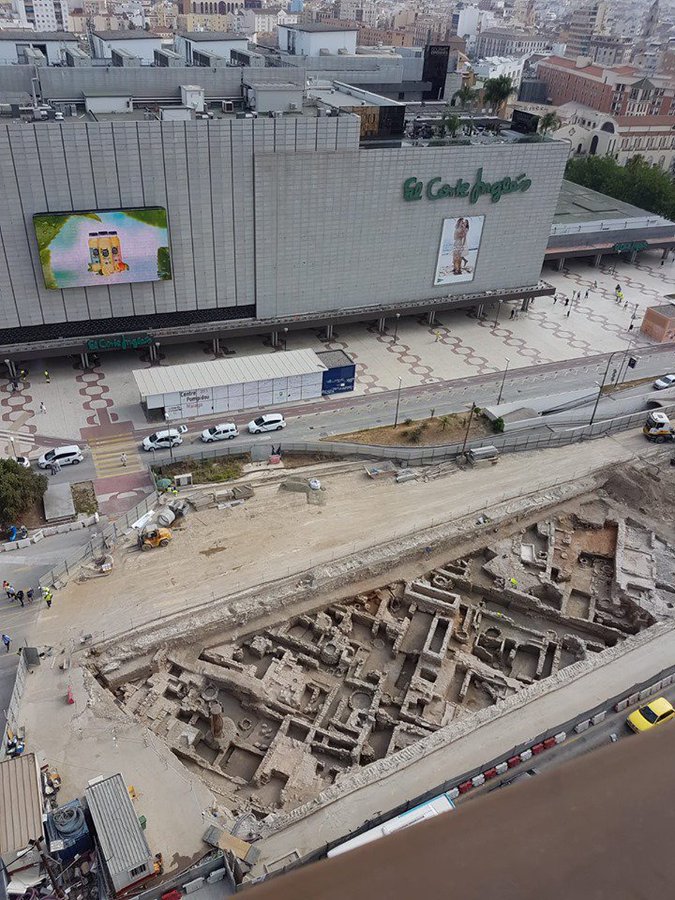 A Muslim-era oven has been unearthed in Spain's Malaga Metro.
The piece dates from the 10th-11th centuries, according to specialists, who have highlighted its good state of preservation.
The work of the archaeologists at the Metro site on Avenida de Andalucía continues to bring to light significant remains of Malaga's remote past. In the final stretch of the excavations, work which has been accelerated in view of the commitment with the Junta de Andalucía to have the line restored to its original state by the end of May or beginning of June, the technicians have unearthed a relevant piece: a Muslim oven that is estimated to date back to the 10th and 11th centuries.
As Euro Weekly News understands, the remain was found unearthed next to the underpass of the parking of Smassa in Avenida de Andalucía. The Muslim oven has, since it's discovery, been officially documented with the Territorial Delegation Culture and Historical Patrimony.
The oven adds to a number of items already extracted from the subsoil since almost a year ago when the archaeological works in the Renfe-Guadalmedina section started.