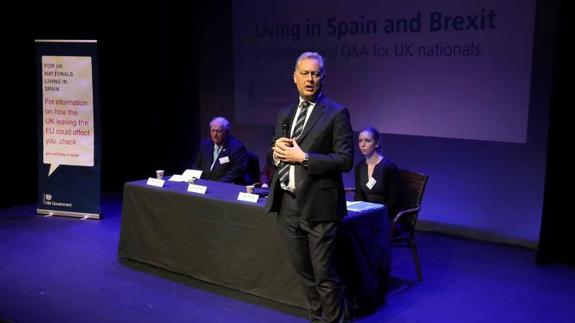 Representatives of the British Embassy and Malaga Consulate will be holding meetings next week to explain what the Withdrawal Agreement means for UK Nationals and any actions they need to take.
They will cover topics including residency, healthcare access, driving, pensions, passports and pets. The team will also take questions from the public.
UK nationals are welcome to come along to any of the events, and there is no need to pre-register.
Event details:
Mojacar, Tuesday 4 February from 10am to 12pm at the Centro de Usos Multiples, Carretera Mojacar 2, 04638 Mojácar, Almería, Spain
Los Gallardos, Tuesday 4 February from 3:30pm to 5:30pm at the Miraflores Bar & Restaurant, Camping Los Gallardos, La Perulaca, s/n, 04280 Los Gallardos, Almería, Spain
Albox, Wednesday 5 February from 10am to 12pm at the Conservatorio de Musica (formerly the Town Hall), Calle Rosario, 40, 04800 Albox, Almería, Spain
If you are unable to attend then please keep up-to-date on all the relevant information on gov.uk/livinginspain, where you can sign up for email alerts, so that you know when things have been updated. You can also follow us on facebook.com/britsinspain and take part in our Facebook Live Q&A on Friday 31 January at midday.