QUIM TORRA, the President of the Regional Government of Catalonia, has announced that he will call an election as soon as the 2020 budget is approved.
Making a surprise statement at the Palau de la Generalitat in Spain's Barcelona at noon today (January 29), Torra stated that "this term has reached the end of the road."
His statement comes two days after the Catalan Parliament stripped Torra of his seat and credentials as President of the government, in compliance with a decision made by the Supreme Court (TS) and the Central Electoral Board (JEC).
Torra, who took over as regional president in May 2018 at the head of a coalition made up of Catalonia's two main separatist parties, JxC (Together for Catalonia) and the ERC (Esquerra Republican Left of Catalonia), lost his status as a lawmaker in the region's parliament following a disagreement between the chamber's two main pro-independence parties.
In his declaration, Torra, who is one of the leaders of JxCat, accused Esquerra of a "lack of loyalty" and called on the pro-independence camp to "return the path of unity."
Despite stating that his term had ended, Torra said that he would not call an immediate election as there were pressing issues that had to be handled first. The first is the budget for the year ahead, where he said: "This country and its people need a budget passed. It is a project of the country and it's my responsibility." In addition, Torra explained that he wants to "explore whether Spain's government has a true will of dialogue and to put an end to repression."
Torra also spoke of his outrage at Roger Torrent, the speaker for parliament who accepted orders strip him of his seat despite still recognising him as president. He said:
"I am sure repression has to be fought without bending the knee.
"We are facing a new attempt of coup d'état. It was essential to defend the sovereignty of parliament.
"If we don't face our challenges with solidarity and loyalty among pro-independence campaigners, freedom will progressively grow more distant.
Torra also urged for a rebuilding of unity and said the best way to do so is through a snap election.
Tensions were at an all time high at the end of last year when a court in Barcelona found Torra guilty of disobedience for refusing to remove pro-independence propaganda from the outside of his government's building during an election campaign in 2018. A Court subsequently banned Torra from holding public office for 18 months.
Although Torra appealed the conviction, the electoral commission ordered the Catalan Parliament to implement the suspension immediately and on Monday, January 27, the parliament's presiding council accepted that Mr Torra should be stripped of his seat.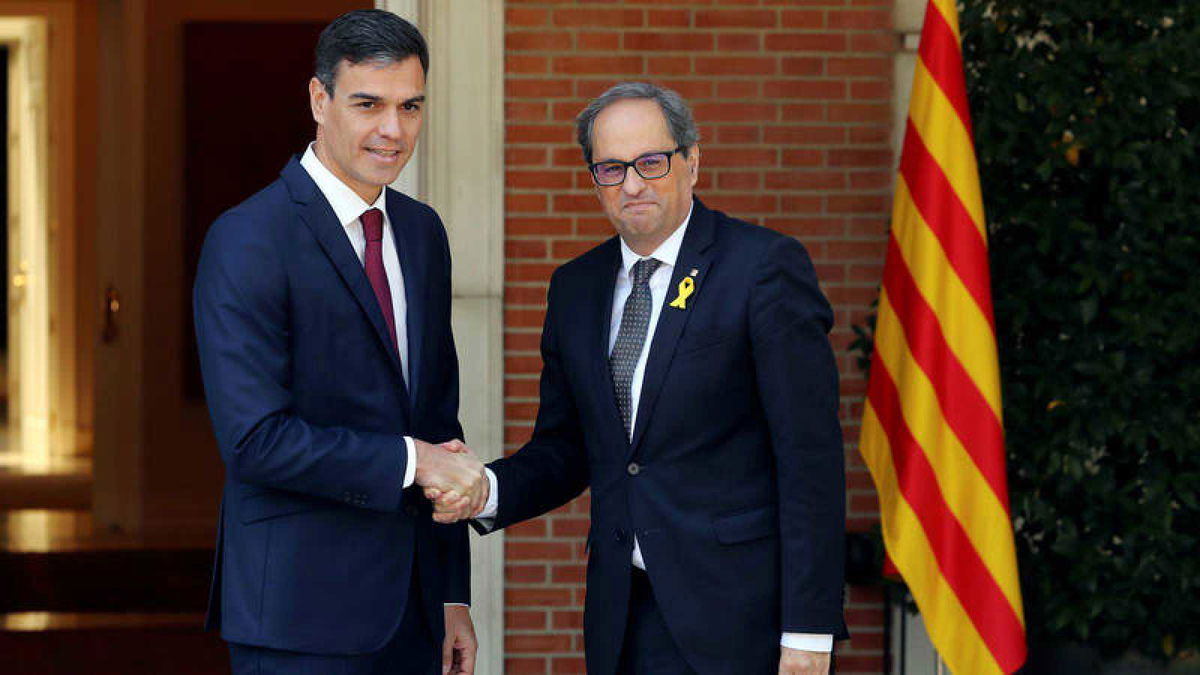 As Euro Weekly News understands, Prime Minister Pedro Sánchez has announced his intentions to meet with Torra on February 6 in Barcelona – the first time the pair have met in over a year.