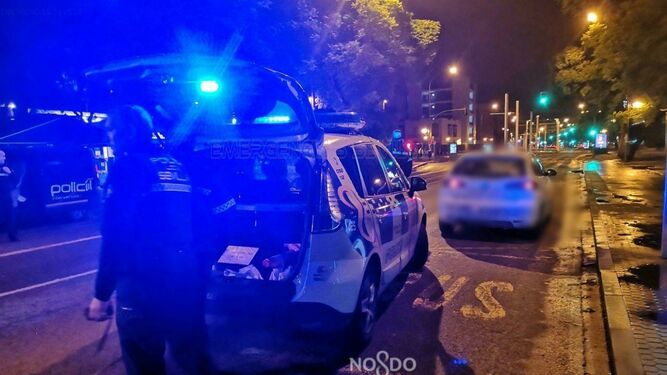 THE Local Police have arrested a man for allegedly kidnapping a woman and subjecting her to rape for over three hours in Spain's Andalucia.
The frightening incident was brought to light just before midnight on Tuesday, January 28 when a woman called the emergency services to report that she had been the victim of a sexual attack at her home in Seville.
The woman had been followed as she was walking home and as she reached for the key for her front door, a man pounced on her from behind and put a knife to her neck, forcing her to enter her home. When they were inside, he took the house keys and her mobile phone, then raped her for several hours.
Officers from the Local and National Police were able to take a detailed description of the assailant and immediately activated the protocol for sexual assaults, transferring the victim in an ambulance to the Women's Hospital of the Virgen del Rocío University Hospital for an examination and psychological assessment.
At approximately 3.45am, patrolling officers identified the assailant on Calle Arjona near the Plaza de Armas bus station and put him in handcuffs, taking him back to the police station.
It is understood that the assailant is a 57-year-old man who has an extensive criminal history for sexual assaults and has even served a prison sentence of 25 years for a similar crime.
🔴Policía Local detiene a un varón (57) por agredir sexualmente a una mujer en #Sevilla tras retenerla en su casa durante unas tres horas.
Cumplió condena por otra agresión. Se había desplazado a Sevilla para cometer la agresión.#Gobernación @Ayto_Sevillahttps://t.co/xW93I5KW3O pic.twitter.com/GMyBfTddAW




— Emergencias Sevilla (@EmergenciasSev) January 29, 2020
The detainee acknowledged that he lived in Jaén and that yesterday he travelled from Cordoba to Seville to seek out a victim to attack. As Euro Weekly News understands, investigators have not ruled out if previous attempts have occurred on other women.
Councillor Juan Carlos Cabrera, who closely followed the investigation of the case, highlighted "the professionalism of the officers which led to the alleged aggressor being identified." He added: "From Seville City Council, we give all of our support to the victim where all our resources will be made available."