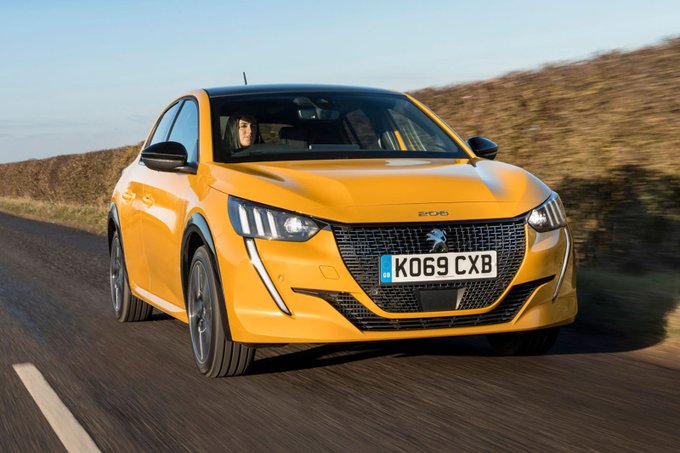 The new Peugeot 208 GT Line Puretech 130 is an eyecatching new supermini featuring exterior styling which could fairly be described as radical for the supermini market. 'Lion claw' daytime running lights, conspicuous three-digit badge on the nose, bulging wheel arches, cartoonish proportions, and bright mustard-yellow paint make it stand out from its contemporaries.
Whereas the previous 208 looked as normal as you like inside, the new model really pushes the boat out. A tiny oblong steering wheel sits below a new 3D version of Peugeot's digital instrument display. On your left is a 10.0in infotainment touchscreen above a row of piano-key-style shortcut buttons. The display itself is clear and simple allowing software to react to your inputs with little delay.
The 208 steers in a much similar manner to the more expensive Peugeot models giving direct control that makes the 208 easy to manoeuvre around town. On its passive suspension and torsion-beam rear, the 208 smooths over potholes and ridges in urban settings with surprising finesse.
The PSA Group's turbocharged 1.2-litre three-cylinder engine, with 129bhp, makes the 208 surprisingly pacey off the line and flexible enough for easy overtakes.
So much so, in fact, that you probably wouldn't be left wanting for power too much with the Puretech 100, with 99bhp. An added benefit of this would be the option of a six-speed manual gearbox. With the Puretech 130, you're limited to an eight-speed automatic.