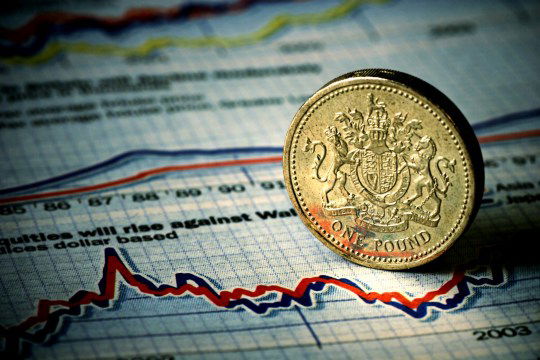 Expats in Spain are up in arms with fury with ongoings of British banks, whilst they don't seem to trust Spanish banks.
Thousands of expats across Spain and the rest of Europe still operate British bank accounts as well as holding Spanish accounts.
A new ruling was put in place to crack down on excessive overdraft fees.
The Financial Conduct Authority (FCA) asked firms to replace 'confusing and excessive' charges with a simple annual interest rate to make overdraft pricing fairer.
Although Banks to beat this have introduced an annual fee charge with a whopping 40% interest charge. Basically anyone going overdrawn instead of paying a daily charge of around 5 or 6 GBP whilst overdrawn will pay 40GBP on every 100GBP with the newly introduced bank charge.
Nationwide bank were first to set the new charges- although this led to other banks getting on the pace and quickly following suit.
Spain's Costa del Sol expert on finances Paul Gregory explained that people trapped in with high amounts of authorised overdrafts will be stung the hardest.
He said "Someone with a £2,000 authorised limit could see their payback costs more than triple under the new rules, from around £180 a year to £680".
Paul continued "The new charges are being set as follows HSBC, First Direct and M&S Bank will all introduce rates of 39.9% from March 14. NatWest will charge up to 39.49% for overdraft borrowing and Barclays will introduce a new overdraft rate of 35%. TSB will charge customers 39.9% from April. Nationwide Building Society has already imposed a single rate of 39.9% across its adult current account range.
"It's a blatant rip off by the banks who are bending the rules to suit themselves and beat the watchdog" Paul blasted.
Businessman Peter Lloyd from Marbella who trades in commodities daily told the Euro Weekly News " Yes I agree with Mr Gregory- it's a rule bender and a slap in the face to the FCA. Many expats are furious about it and my clients are not best pleased at all, most of them still retain British bank accounts which normally save them money rather than making transfers from Spain to cover their UK costs"
Whilst bar owner Kevin Wilson said as we asked his thoughts "The thing is and I listen to all my customers, Brits don't trust Spanish banks, especially with the embargo system, you know, you miss a speeding ticket or something and before you know it you're whole account is frozen for the sake of 50 euros or whatever, so the majority still rely on British banks, the new charges are a disgrace, we all use an overdraft from time to time especially when we are miles from the UK, I do – I have an account that I just use for my direct debits at home, I don't watch every daily transaction and pay the 5 pound charge if I go over, but that's all changing so I will have to rethink now"
Jason Thorne in Fuengirola was also up in arms " Have you ever tried using a Spanish bank ? – hopeless on line, spending restrictions on cards and god forbid you go to the bank, you will lose a day of your life! that's why I use a British bank account, none of that nonsense if only Spanish banks would open their eye's but yes these new charges sound a rip off"