A MAN who suffers from cerebral palsy has filed a complaint against Ryanair after allegedly being subjected to 'inhumane treatment'.
Pau Marc Muñoz, 44, who was born with the condition which affects both his speech and mobility, was due to fly from Spain's Barcelona El Prat to Vienna with his girlfriend at the end of last year.
However, once he arrived at the check-in desk he was met with the order that he had to pay €110 or that he would not be able to board the flight. The reason for this harsh penalty was that he had 'failed to check-in online' however, Muñoz explained to the Ryanair employee that he was unable to as requires the service provided for disabled persons, which was not available on the website at that time.
Muñoz explained that the worker did not want to listen to him and accused him of lying about his disability to gain benefits, and said that they would not be issuing the couple their boarding passes until they paid the fine. It is alleged that the worker told Muñoz that he should be ashamed of himself for being dishonest about his health.
Muñoz, who is a biologist and currently works as a Professor at the International University of Catalonia (UIC), decided to put an end to the inhumane treatment and paid the fine, where he was then given a wheelchair to use to board the flight. He explained that he is a frequent flyer and has travelled across the world, but always uses assistance as struggles with his mobility.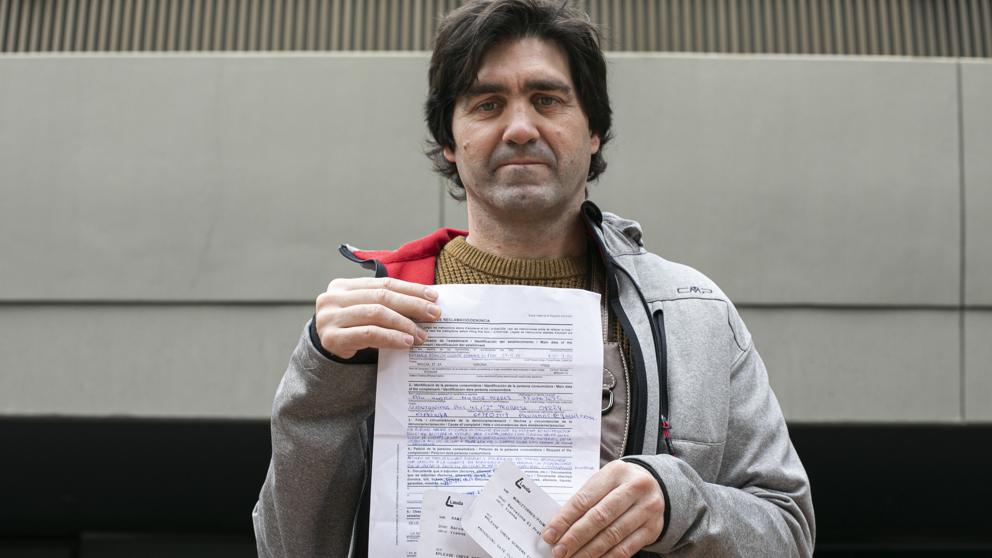 Upon returning to Barcelona from Vienna, ​​the couple filed a complaint with Ryanair for the treatment received as well as at the Catalan Consumer Agency.
Ryanair has since contacted Muñoz since his story has been made public where they apologised for the "inconvenience" caused. They also promised to refund the €110 that he had to shed out, claiming that the matter was a simple misunderstanding.
However, Muñoz expressed that he has been deeply hurt by the incident and said: "When you have a problem with your voice like I do, they won't even listen to you. They treat you different and despise you."