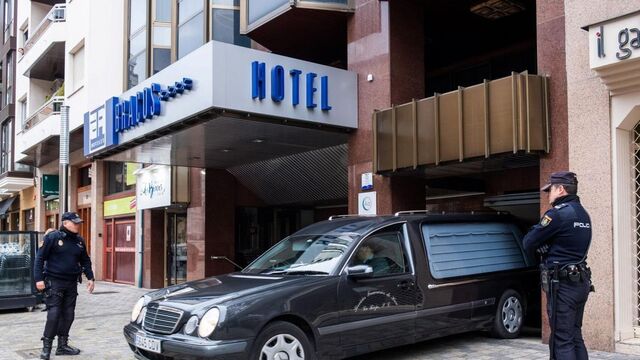 EURO WEEKLY NEWS reported on Monday, January 27 that the lifeless body of a 5-year-old girl was found at a hotel in Logroño, Spain.
As the news was announced, there was no indication of how the child had died, but we can now reveal that the child's mother was allegedly responsible for her death.
It is reported that the 36-year-old mother suffocated the youngster before attempting to commit suicide by cutting her wrists where her intention was then to throw herself out of the window at Los Bracos de Logroño Hotel.
However, before she was able to jump, police officers arrived to the room after a report was called in by a local resident who saw the woman at the window from the street below.
When officers entered the hotel room, they found the body of the child wrapped up in a blanket with the mother sitting at the windowsill. She was then transferred to the emergency centre of the San Pedro hospital to receive psychological assistance, as reportedly suffered an anxiety attack.
More information about the family has now been made public, including that a family member had also found letters written by the mother at her home on the day the child died which showed her intention to take the life of herself and her daughter.
The day prior, the child's father had also filed a report at the Guardia Civil headquarters in Haro after his wife, who he had recently separated from, failed to bring his daughter home at the time that was agreed upon. It is understood that the mother had done this at least three times before.
As Euro Weekly News understands, police officers had been trying to locate the maternal grandmother who checked into the hotel with the mother and child. It has now been confirmed that her lifeless body was found in the River Ebro today (Tuesday, January 28).
The mother has been charged with murder and will appear in court later this week.
The investigation continues.