THE Almeria Equinac marine life organisation has put out a call to the public to do their bit to help rescued sea turtles.
Equinac has launched a campaign to raise funds to cover the costs of an essential heating system to keep the turtles being cared for at its Almerimar rehabilitation centre warm during the winter months.
Because turtles' metabolisms slowdown in the colder months due to the lack of heat, their recovery can take longer or complications can develop. For that reason Equinac needs to supply its turtle pools with a heating system which is able to heat sea water. These devices are not cheap, but they are vital for the turtles' wellbeing and recovery.
Funds are also needed to help cover expenses like food and medication for the turtles and electricity.
Equinac is one of Spain's most active non-governmental organisations (NGOs), operating as a stranding network in Almeria for more than 20 years. Eva Moron and her team of volunteers work non-stop, twenty-four hours a day, seven days a week rescuing, rehabilitating and attending to stranded marine life along the provincial coast, as well as educating local fishermen and member of the public on how to conserve and care for our oceans.
Every year the volunteers attend to many sick sea turtles. The vast majority have to be kept at the centre until they are fully recovered and fit for release.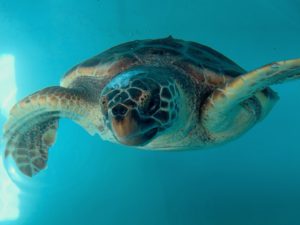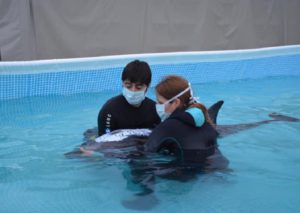 Equinac carries out most of its work on virtually no funding and most of the expenses come from the volunteers' own pockets. Now the public make a contribution to the sterling efforts to save these marvellous sea creatures.
Equinac has created a Gofundme fundraiser. There will also be a raffle offering one luck person plus companion the chance of a lifetime to actually meet a sea turtle and learn about Equinac's work at the centre. The draw will be on February 28.
For information on the raffle search for the Equinac Facebook page.
To make a contribution toward the heating system for rescued sea turtles see:
Gofundme
https://www.gofundme.com/f/heating-system-for-rescued-sea-turtles?utm_source=customer&utm_medium=copy_link-tip&utm_campaign=p_cp+share-sheet
Visit the Equinac website www.asociacionequinac.org for more information about the NGO's work and for other options, including adopting a turtle. Or for an English speaker contact Molly Grace via her Facebook page: https://www.facebook.com/molly.k.grace