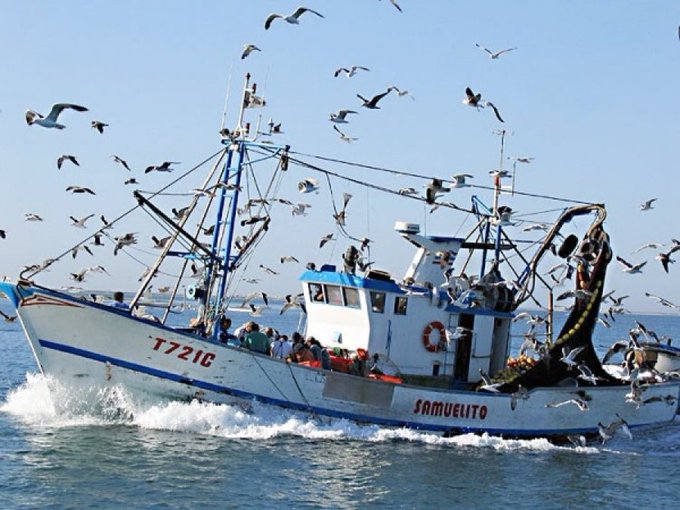 THE appearance of the body confirms the hypothesis of the shipwreck of the fishing boat, which has been missing since last Wednesday
A sports boat has found this Monday morning the lifeless body of one of the six crew members of the Rúa Mar, the fishing boat from Cadiz that disappeared in the early hours of last Wednesday, according to the Government Sub-delegation.
The body, which has appeared in the waters of Tarifa, belongs to the skipper of the boat, Javier Maza, 52, confirmed by his brother Pedro, who is also the president of the Andalusian Federation of Fisheries Associations (Faape). Another of his brothers, Angel, 60, was the mechanic and was also on board the boat.
The relatives of the sailors have been transferred to Tarifa to identify the body, which was located near land at about half past one in the afternoon.
The search is being aided by the appearance of a leak of fuel oil on the surface of the sea, which allows the search party in the area to be constantly alerted of the ship's position, an area that is far from where the radio emergency alarm signal was given, 28 miles west of Cape Escardiel, according to sources close to the investigation.
The priority now is to find the wreck and refloat it. Helicopters and air planes from Maritime Rescue and the Guardia Civil are working in the search as well as fishing boats from Barbate and Algeciras, the SAR Mastelero and the Navy's Lightning Ship by sea. The underwater search tasks to try to locate the Rúa Mar are carried out by the Sasemar Clara Campoamor, which has on board the underwater robot and the sonar of the Spanish Oceanographic Institute. In addition to this work, the Navy ship Tofiño has already begun to carry out underwater soundings. The fishing boat, according to the same sources, is at a depth of approximately 330 metres.
For seafarers, recovering the bodies of their sailors is sacred. As the days go by, there are growing concerns that the incident may see a repeat of what occurred 13 years ago in those same waters with the shipwreck of the Nuevo Pepita Aurora, a fishing boat based in Barbate, like the Rúa Mar. Of its 16 occupants, eight died, the remains of three of were never located.