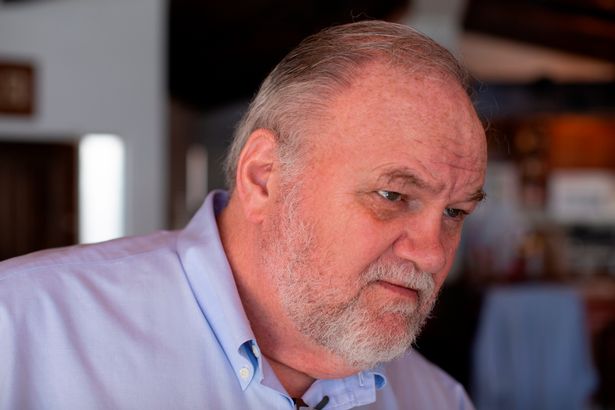 Meghan Markle's father, Thomas Markle Sr., has a difficult relationship with his famous daughter. He's largely stayed out of the public eye in recent months but has returned to the headlines as Harry and Meghan step back from their senior roles in the royal family.
Speaking this morning on GMTV the Duchess of Sussex's father has said he is willing to testify against his daughter as part of Meghan's legal action against three newspapers.
Thomas Markle is the main witness for Associated Newspapers, owner of the Mail on Sunday and MailOnline, in its response to Meghan's legal action over an article featuring parts of a handwritten letter to her father.
The duchess's defence is seeking damages from the publisher for alleged misuse of private information, copyright infringement, and breach of the Data Protection Act.
In court documents, the publisher argues an article in US People was sanctioned by the duchess and its effect "was to suggest that Mr. Markle has made false claims about his dealings with his daughter and that he was entirely at fault in not attending the royal wedding and for the estrangement between himself and the claimant".
"I'll see Meghan in court, I wish it hadn't come to this, but I will certainly testify against the things that have been said about me. When Meghan and i end up in a courtroom together, it will be quite stunning for everybody."