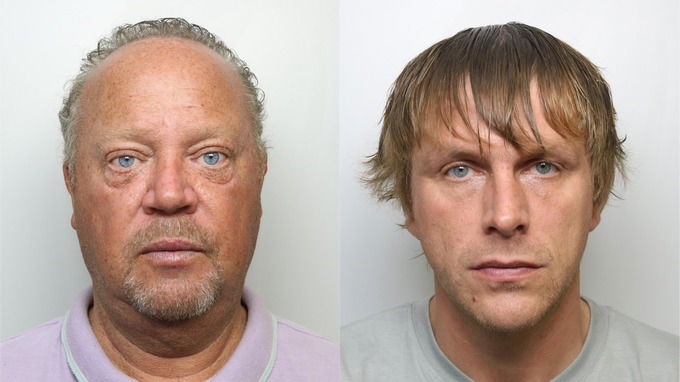 Two drug smugglers have been caught with £60M worth of cocaine hidden in a yacht, just half a mile from the coast in Wales' Pembrokeshire.
Gary Swift and Scott Kilgour had sailed their vessel full of narcotics all the way from South America. They were eventually caught red-handed by customs officers, just off the Pembrokeshire coast. Officers pounced onto the boat in the early hours of the morning.
The 'class A' pair began their journey as they set off from Suriname, a small country in South America. They were anchored off at Pembrokeshire when they were raided. Swift and Kilgour were arrested on board and the boat was towed to the harbour -where officers spent the next three days searching it.
Upon searching the boat, officers discovered 751kg of high-purity cocaine stored throughout the vessel. Reports claim it was stashed 'in every available storage space,' including the fridge. This enormous find makes it one of the UK's largest seizures of illegal drugs.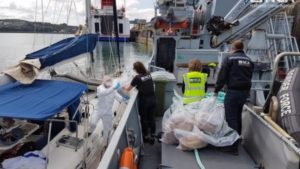 Swansea Crown Court heard that the yacht had been under surveillance since its departure from Spain, before entering Wales' waters. Paul Mitchell, prosecuting, said that at 2.40am on August 27 last year a Border Force cutter intercepted a yacht called Atrevido.
The court also heard that Swift had attracted attention from law enforcement in 2017. The soon-to-be smuggler had bought another boat, named Mistral, and sailed to Suriname. He then returned to the UK across the Atlantic. This time however, he experienced difficulty and was towed into the Pembrokeshire harbour. Mitchell explained that this was most likely a practice run for their future attempt. Despite no drugs being found on the initial trip, they did indeed discover 'anti – surveillance devices,' which only increased the interest into Swift from the authorities.
The actual drug run began in Decemeber 2018, where the two men ventured to Mallorca, where they bought Atrevido for €50,000. The following March saw Swift fly from Amsterdam to the former Dutch colony, Suriname. He spent a week in the South American nation, before returning home. With everything in place, the duo of Swift and Kilgour embarked on their journey to Suriname in June 2019. Swift's mobile was seen to be active within Suriname on July 20. It was again used near St. David's, Pembrokeshire, leading to the customs officers raiding their boat.
The court also heard that Swift has 15 previous convictions for 37 offences, and Kilgour four previous convictions for five offences. Despite this, neither of the men has previous drug related incidents on their records.
The smugglers were sentenced to 33 years in prison, with the judge stating that the class A drug that they attempted to smuggle would have caused "misery and degradation" to users and blighted communities.
(Images: NCA)