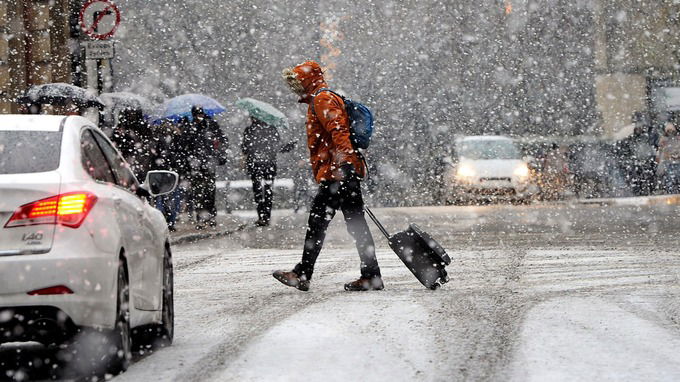 THE Meteorological Office has issued snow and ice warnings as a cold snap is set to sweep across the United Kingdom at the start of the week.
Northern Ireland, Scotland and northern England will face adverse conditions on the road during rush hour on Monday, with many regions also seeing snow.
Helen Roberts, a spokeswoman for the Met Office spokeswoman for the national weather service said:
"It is going to be a colder night on Sunday than we have had of late with cool air filtering in from the west.
"So we will see a return of frost on Monday, which we haven't had in a while.
"With showers blowing through overnight, we have ice risks in most northern areas.
Ms Roberts stated that the main risk will be on pavements and roads which have not been gritted and that commuters will wake up to frost on Monday morning as temperatures plummet across the country. She urged that citizens give themselves extra time for their journeys and to apply the utmost caution when driving.
The warning for snow and ice in Scotland will remain until midnight on Tuesday, however milder temperatures will return by Wednesday to the UK with a combination of sunny spells and showers.