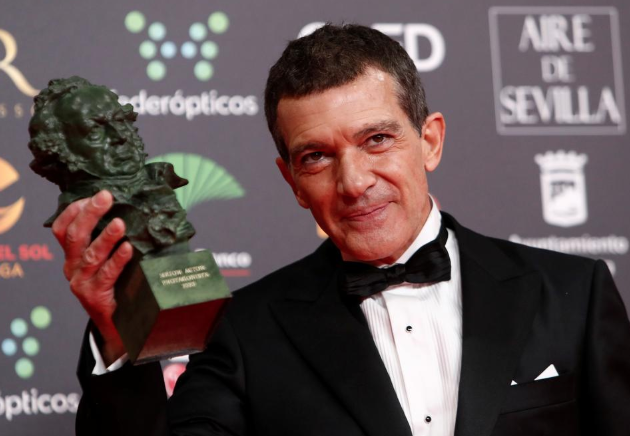 THE OSCAR nominated 'Pain and Glory' was the big winner at Spain's prestigious Goya Awards.
Hosted in Costa del Sol's Malaga on Saturday night (January 25), the acclaimed film took a total of seven awards from 16 nominations, including Best Film, Best Actor for Antonio Banderas and Best Director for Pedro Almodovar.
Collecting his award, Banderas thanked the Director for almost 40 years of collaboration, where they first worked together on 'Labyrinth of Passion' in 1982. Speaking to the audience he said: "I have learnt so much from you, not only about art but about life. I've done my best work with you."
Penelope Cruz, who also stars in Almodovar's film, did however lose out in the category of Best Actress, which was instead awarded to Belen Cuesta for 'The Endless Trench'.
The film is now a firm favourite to win Best International Feature Film at the coveted Oscars on February 9 where Banderas has also been nominated for Best Actor. Pain and Glory was also recognised at this year's Cannes Film Festival, with Banderas again being awarded for his leading role.
Pedro Sanchez was also in the audience after visiting areas devastated by Storm Gloria. When collecting his award, Pedro Almodovar urged the Prime Minister to do more to protect culture and cinema in Spain.
Established in 1987, the Goya Awards or 'Premios Goya', are Spain's most important film awards and are considered as the Spanish equivalent to the American Academy Awards. Now in its 34th edition, this year's awards ceremony was watched on television by almost 3.6 million people.