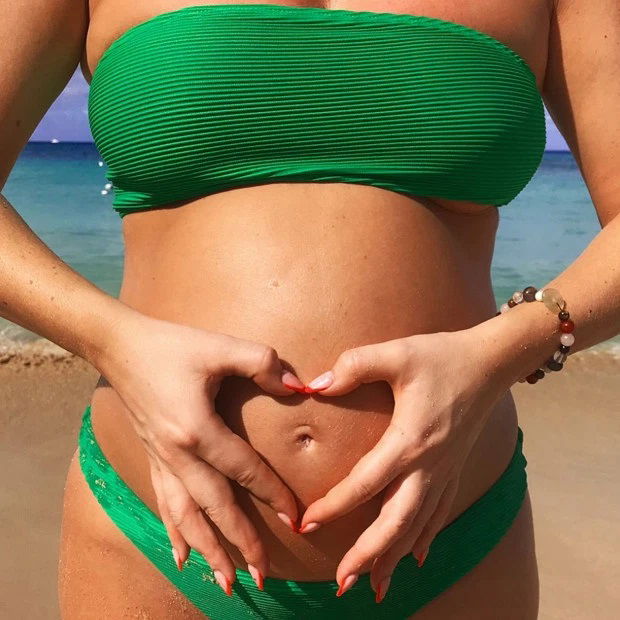 According to sources, a top English footballer is expecting a baby with Instagram model Lauryn Goodman following a brief fling, the beauty blogger has also admitted she doesn't know exactly who the father is. The reported summer fling had ended without Lauryn or the footie star knowing the 29-year-old model was pregnant.
The baby is due in April and was likely conceived after England's Nations League tournament last summer.
Mmm, I wonder? – It was widely reported in the press last July that:
Michael Keane joined Everton from Burnley this summer – and enjoyed a night out before the start of the Premier League season. The England defender was spotted out on Sunday night having dinner at one of Manchester's most fashionable restaurants. He was later pictured outside chatting to beauty blogger Lauryn Goodman – although the pair did not dine together – and even stopped to help her with her dress as they left.
Lauryn confirmed the pregnancy herself in a touching Instagram post where she called it a "little miracle".
The model, from Hove, East Sussex, revealed specialists had told her that she would never be able to conceive naturally after she suffered from endometriosis and polycystic ovary syndrome.
In the post, uploaded from Barbados: "I can finally reveal I've managed to fall pregnant unexpectedly and naturally.