After a delay, Friday due to windy conditions, Boeing's newest airliner completed its first flight Saturday when a 777X test aircraft landed at Paine Field north of Seattle after a four-hour cruise over Washington state. A next-generation model in the 26-year-old 777 families, the 777X is the first commercial aircraft with fold-up wingtips.
If you would like to buy one, the 777X lists for a cool $400 million, and airlines are clamoring to buy it as it accommodates over 400 passengers and can fly more than 8,700 nautical miles in a single flight.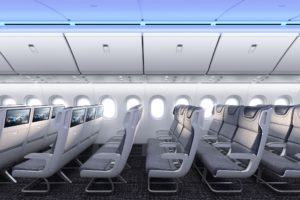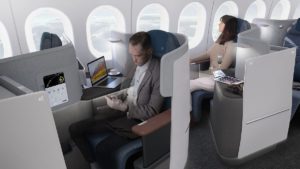 "This major milestone for the 777X airplane program begins the next critical phase of testing as we work towards certification and then delivery to customers in 2021," Boeing said in a tweet after the flight. Click on the link below to view the official video. video: cnet
Like Boeing's 787 Dreamliner, the aircraft is made from composite materials and has larger windows and a redesigned passenger cabin. Able to carry more people and fly farther than existing 777 models, it'll be the most efficient twin-engine plane in the world, Boeing says.
Built and designed to compete with the Airbus A350, the wide-body 777X will consist of two models. The 777-8 will fit about 384 passengers and have a range of 8,730 nautical miles (about 10,000 miles), and the 777-9 will fit about 426 passengers, with a range of 7,285 nautical miles. At 251 feet, the 777-9 also will be the longest commercial airplane.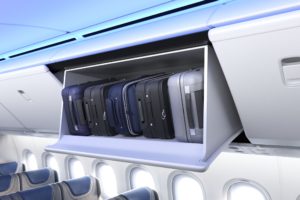 In June at the Paris Air Show, Boeing announced the final engine choice, the General Electric GE9X, built for the 777X, the GE9x is the largest and most powerful commercial jet engine ever built.
The actual launch was meant to be moths sooner but September last year one of the test aircraft explosively depressurized during a test of the flexibility of its wings. Upon investigation, it was found to be a manufacturing process fault and two months ago the company announced it would abandon plans to use robots to automatically assemble the plane, handing the job back to human machinists.
Boeing says so far it has orders from eight airlines, including British Airways, Cathay Pacific, Emirates, Lufthansa and Singapore Airlines.