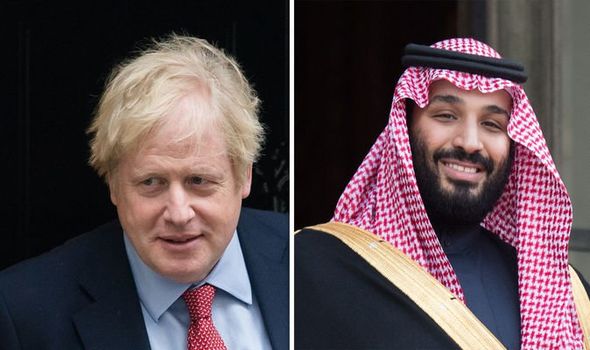 There are growing fears that Boris Johnson's telephone may have been hacked by the Crown Prince of Saudia Arabia, Mohammed Bin Salman.
The Saudi ruler is already at the center of a major diplomatic controversy, after being suspected of hacking the phone of Amazon Founder, Billionaire Jeff Bezos. As reported earlier this week by EWN, Mr. Bezos grew suspicious when shortly after meeting the Prince, details of a torrid affair he was having were leaked to a local newspaper, along with other personal data.
The UN has issued a call for an investigation over allegations that the future Saudi king used his WhatsApp account to deliver spyware to Mr. Bezos' mobile phone. The British Prime Minister is known to have swapped numbers with the Bin Salman when he was the Foreign Secretary.
Security advisers to the PM expressed their concern when it was found out the WhatsApp messages and texts were always accompanied by a lot emoji's, a known source of malware.
Although the Saudi kingdom has strenuously denied that Bin Salman was involved in hacking Mr. Bezos, they have yet to answer these latest accusations. More to follow I'm sure!