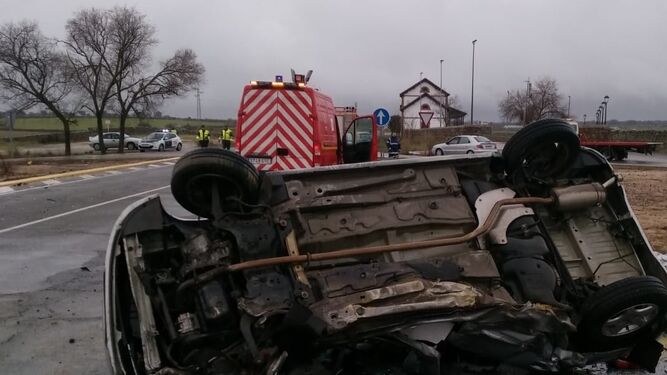 A MAN has died and another person has been seriously injured in a head-on horror collision between two vehicles in Spain.
As reported by the emergency services, the incident took place this morning (Saturday, January 25) at kilometre 30 on the A-424 road in Villanueva de Córdoba.
According to sources from the Guardia Civil Traffic Unit, a truck and a car collided, leaving the latter with significant damage. The driver of the car, who is reported to be 80 years old, was seriously injured and was subsequently transferred to a nearby hospital. The passenger, who is reported to be a 74-year-old man, died instantaeiously as a result of the impact.
It is understood that as a result of the collision, the car completely overturned onto its side, leaving its two occupants trapped inside. The corpse of the deceased and the injured man had to be cut by members of the Fire Brigade.
The driver of the truck was unharmed, however he was treated by paramedics at the scene as suffered a serve anxiety attack.
As Euro Weekly News understands, an investigation has now been launched to determine the exact circumstances behind the fatal incident.