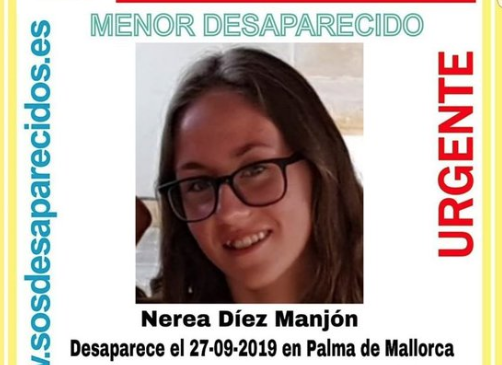 THE Guardia Civil are appealing for information on a teenager who is missing in Palma de Mallorca, Spain.
The 15-year-old girl named Nerea disappeared on September 27, 2019, and it is understood that fears are mounting for her safety as she has not made any contact with her family since.
She is described as being 1.55 meters tall, of thin build with brown eyes and brown hair.
The Guardia Civil have urged anyone with information on the whereabouts of Narea to call 061, 091 or 112.
🆘#MuyUrgente ⚠️
Esta es Nera, una menor que ha #desaparecido en #PalmadeMallorca

Si la has visto llama:




☎ 062
☎ 091
☎ 112

Colabora, tu RT no cuesta nada y puede ayudar mucho. pic.twitter.com/2gibnrmJ3e

— Guardia Civil 🇪🇸 (@guardiacivil) January 24, 2020