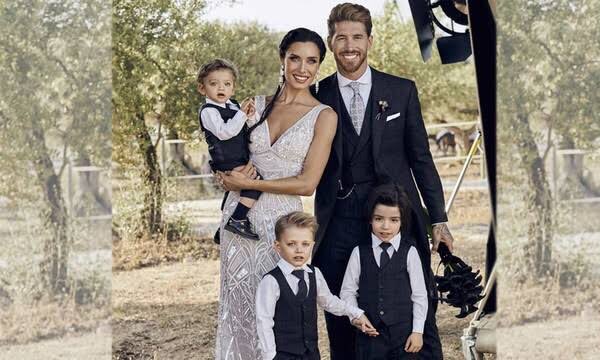 PILAR RUBIO, a Spanish presenter, actress and model, married to football star Sergio Ramos and pregnant with their fourth child has confessed that have let themselves be advised by their eldest son, five-year-old Sergio Jr, when choosing a name for their future child.
The eldest of the Ramos-Rubio siblings was quite clear and adamant in his choice, Pilar confessed during an interview in El hormiguero: "He told me that if it was a girl it could be called Lupita and if it was a boy, Pokémon".
At least someone in the family is sure on which name to give, as, according to the 41-year-old Spanish actress, the choosing of names is something Sergio Ramos and herself never agree on.
"He (Sergio) has his tastes, I have mine and it's going to cost us. But, well, in the end we always come to an agreement", added Pilar, who is twelve weeks pregnant and confesses that one of the moments she found most exciting with her latest pregnancy was telling her three children, Sergio Junior, Marco and Alejandro. Although they are still very young and perhaps not fully aware of the situation, Sergio Jr is quite adamant on how he wishes his little brother, or sister to be named.
Given some of the "unusual" names chosen by a number of celebrities for their offspring, perhaps "Pokemon" isn't such a bad choice after all.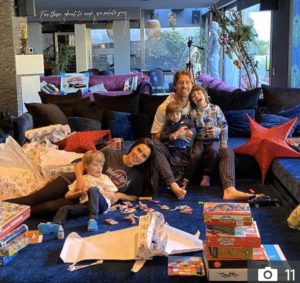 Unique or absurd? Or possibly both, here are some of the Most Unusual Celebrity Baby Names according to Vogue:
Gravity
Child of: Lucky Blue Smith and Stormi Bree
Pilot Inspektor
Child of: Jason Lee and Beth Riesgraf
Sunday Molly
Child of: Mike Myers and Kelly Tisdale
Apollo Bowie Flynn, Kingston James McGregor, and Zuma Nesta Rock
Children of: Gavin Rossdale and Gwen Stefani
Rocket, Racer, Rebel, Rogue, and Rhiannon
Children of: Robert Rodriguez and Elizabeth Avellán
Cricket Pearl and Birdie Leigh
Children of: Marc Silverstein and Busy Philipps
Bear Blu
Child of: Christopher Jarecki and Alicia Silverstone
Sparrow James Midnight
Child of: Joel Madden and Nicole Richie
Bear Blaze
Child of: Ned Rocknroll and Kate Winslet
Poppy Honey Rosie, Daisy Boo Pamela, Buddy Bear, and Petal Blossom Rainbow
Children of: Jamie Oliver and Juliette Norton
Moon Unit, Dweezil, and Diva Thin Muffin
Children of: Frank Zappa and Adelaide Gail Zappa