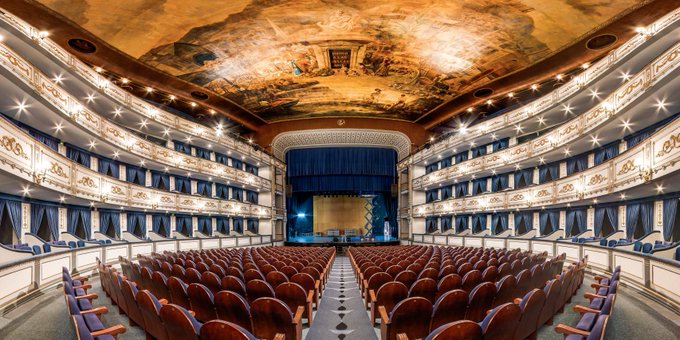 AEMET activates the yellow alert in Malaga for the whole day of the Goya Awards
The Goya Awards, to be held in Spain's Malaga tomorrow (Saturday) afternoon, is overshadowed by the threat of torrential rain.
And the forecast is that until the very end of the day, the bad weather will continue in the province of Malaga. In fact, the Spanish Agency of Meteorology (Aemet) has activated the yellow alert in the areas of the Costa del Sol, Guadalhorce and Malaga. The alert is maintained since yesterday when the Orange alert was activated for up to 30 litres per square metre in one hour, and the emergency plan was activated for the area.
The yellow alert for Saturday warns of a potential 20 litres per square metre in one hour to fall from the sky. That being the case, the red carpet due to be graced by all the stars as of 18:30, with giant screens around the Palacio de los Deportes José María Martín Carpena, so that the ceremony can be followed by spectators from the outside, may be washed out.
The Weather forecast indicates improvements as of Sunday.
In short, tomorrow, not only will there be expectation to see the glittering stars and most famous faces of Spanish cinema, but also to see if Storm Gloria holds off and offers a truce for the show to go on rain free.
Spain's most international Star, Antonio Banderas, native from Malaga took the opportunity to warn his colleagues that they will be in for a very "cold Goyas"
Banderas tweeted an image of Malaga's 'snowy' Roman theatre, jokingly advises: Malaga wakes up white. Everyone who come to 'Premios Goya'… don't forget the skis!!!
Así ha amanecido hoy Málaga. A los que vengáis a los Premios Goya, ¡no os olvidéis los esquíes!!!
____




Malaga wakes up white. Everyone who come to 'Premios Goya'… don't forget the skis!!!#Málaga #Goya2020 pic.twitter.com/fchSNCJXrn

— Antonio Banderas (@antoniobanderas) January 23, 2020
Although icy temperatures are expected, inside the Jose Maria Martin Carmena Sports Palace the temperature will be charged with several musical shows ready to ignite the atmosphere. Among them, Antonio Banderas who will bring his musical A Chorus Line to the gala. Also performing will be Britain's Jamie Cullum, Ana Mena, Rayden, Amaia and Celia Flores amongst others.
Come what may, the show will go on.