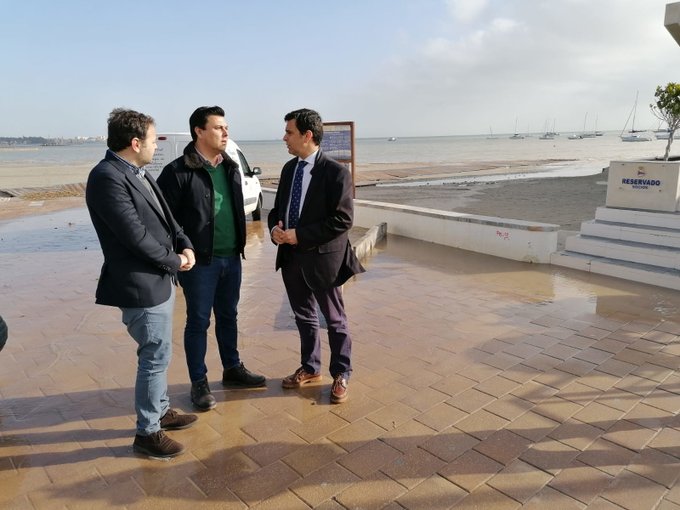 THE Ministry of Development and Infrastructure has warned of the urgency to reduce the level of the aquifer of the Campo de Cartagena, currently "overflowing", as the first measure that should be carried out by the Hydrographic Confederation of Segura (CHS) to stop flooding in the municipalities of the Mar Menor.
The Minister of Development and Infrastructure, José Ramón Díez de Revenga, discussed the situation during a recent meeting with experts on flood prevention in the Region of Murcia, held in the municipality of San Javier with the aim of visiting the affected areas for the last storm.
"It is not normal for these floods to receive yellow level warnings," said the Minister, who pointed out that "it is useless to adopt measures that favour infiltration if there is no available space in the subsoil for those waters."
Since September, the group has been analysing the different technical solutions that must be undertaken in areas especially vulnerable to rainfall, such as El Campillo de Lorca; Field of Cartagena-Los Alcázares-Torre Pacheco; Alquerías-Los Ramos-Beniel; and Espinardo-Churra.