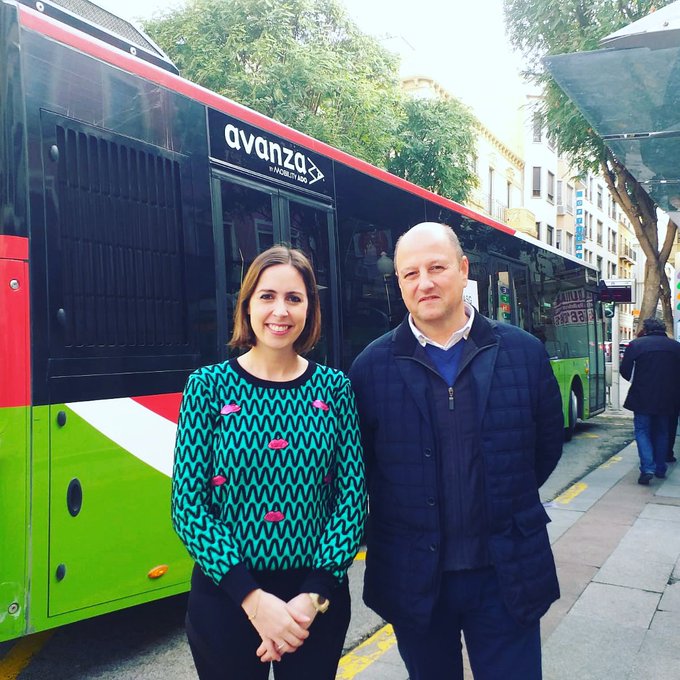 ELCHE The Councillor for Mobility, Esther Díez, recently reported that the urban bus has registered more than 12 million passengers during 2019, an increase of 1.5 per cent over the previous year. According to data provided by the mayor, of the 183,009 new users, more than 51,000 of them traveled by ordinary ticket and about 100,000 with discounts.
Díez, accompanied by the manager of Urban Buses, Angel Luis Andreu explained that "the figures registered have been very good despite the fact that this service only began last year." Adding the total of the routes that this line made from January to April and those that made the K1 and K2 from spring to winter, more than two million users have been registered, 23.6 per cent more than in 2018. The councillor stressed that "this increase is due to significant improvements in the service such as the purchase of the five new vehicles, the result of the Government Team's commitment to sustainable mobility and that has resulted in this spectacular result."
Díez also announced that in this first quarter of 2020 a new study will be carried out to meet the demands of residents and, thus, incorporate those improvements that may make the municipal service more attractive.