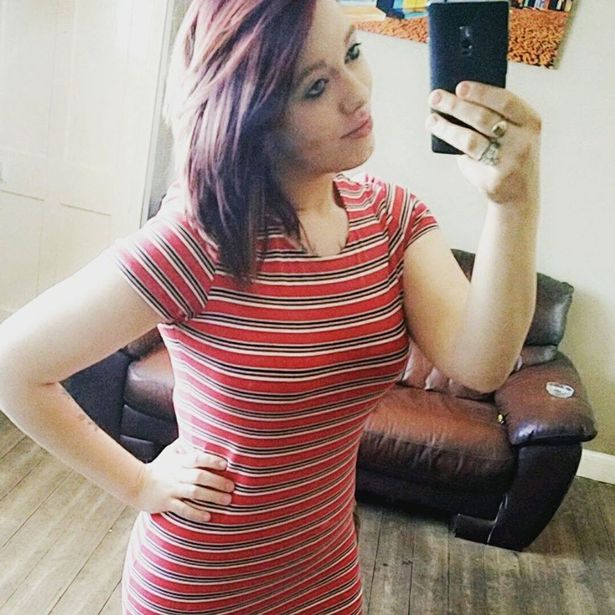 Luke, a man the single mum be-friended on facebook only months earlier, said he would only help the stranded mum if she sent him topless photos of herself!
Bethany Pywell had been catching up with a pal in her car when it refused to start – leaving the pair stranded at a retail park in King's Lynn, Norfolk. Frantically asking passers-by and phoning friends for help to get home to their children the 25-year-old was relieved when the Facebook friend offered to lend a helping hand.
However the conversation quickly turned sour when Luke, demanded a picture of Bethany's bra or a flash of her underwear in return for the favour. In response to her cry for help Luke said: "What's in it for me xxx"
Shocked, Bethany, said: "Seriously dude we've both got kids we wanna get home to and [we're] freezing! Please just help us out."
Luke, then said: "Yeah I will but send me a pic of you in your bra and I can be there [in] five mins xx."
Bethany and her friend, who had driven down from Liverpool to see her, were horrified, but the friend pleaded with her to play along if it meant them getting home.
The mum-of-one then pretended to offer a photo of her bra when she got home – but Luke didn't believe her and insisted three more times for a peek at her underwear.
"He just continued saying, 'I will only help you if you send a picture of you in your bra. It doesn't have to be a full picture, just something of you in your bra'.
"I was getting really frustrated. He then carried on saying, 'I'm in the McDonald's next to where you are, I can be there in two minutes, and he kept going and going and going."
Telling Luke she had 'more self-respect' than that, she told him to 'go f*** yourself'.
But Bethany got her final revenge when she sent a picture of her muddy shoe and said: "Here's your dirty pic. Arseh*le!"
Bethany has since deleted Luke from her Facebook, saying "I'm not one to stereotype, I know it's not all men. Some men out there have a heart of gold and wouldn't hurt a fly. But then you get some men like that."