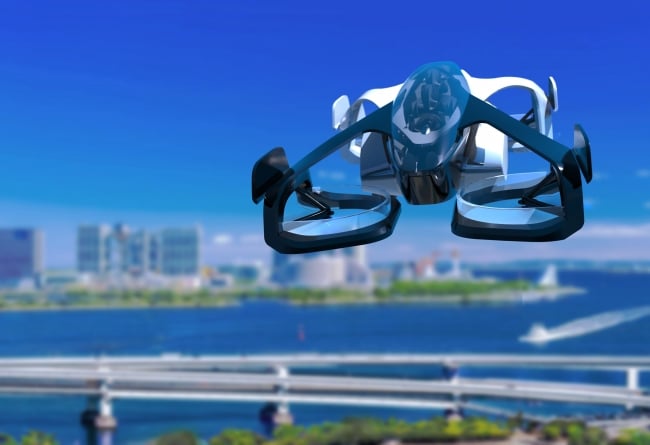 A JAPANESE startup called SkyDrive Inc. has begun conducting test flights of their prototype flying car with a human pilot at a protected indoor facility at their research flight centre outside of Nagoya.
SkyDrive was founded by former engineers from Toyota and they intend their vehicle to be 'the world's smallest flying car."
The company is remaining tight-lipped about how the test flights have been going so far but say things are going well enough to continue production.
The company hopes the flying vehicles could ease traffic congestion, especially in busy megalopolises like Tokyo and also believe they could be helpful in search and rescue missions or during emergencies where conventional infrastructure becomes unusable.