THE National Police have confirmed that they have arrested 7 men who are accused of brutally murdering a 74-year-old woman in Spain.
The horrific murder, which took place in Valladolid on October 17, 2018, sent shockwaves through the country due to the violence the elderly woman suffered before her death. The victim, who has been named as Maria, was found by her daughter after she grew extremely worried when her mother failed to answer the phone.
Upon entering her mother's home, the elderly woman's lifeless body was discovered in the hallway, where she was gagged with duct tape, bruised and lying in a pool of her own blood.
Officers had arrived at the scene a short time later and upon a search of the property they discovered that her safe had been vandalised. It is understood that the woman was brutally beaten to hand over the key but had refused to do so with the assailants fleeing with a small amount of money and jewellery hidden in the house. Police state that the woman had kept almost €230,000 in her safe, all of which was legally obtained.
An exhaustive police investigation under operation 'Mariya' led to the arrests of 7 men today, aged between 25- and 41-years-old, who have all been charged with homicide, robbery with violence and belonging to a criminal gang. It is reported that one man is of Spanish nationality and the six others are Bulgarian.
One of the men arrested had fled to Czech Republic after the murder and as Euro Weekly News understands, an extradition order is now being processed to bring him back to Spain.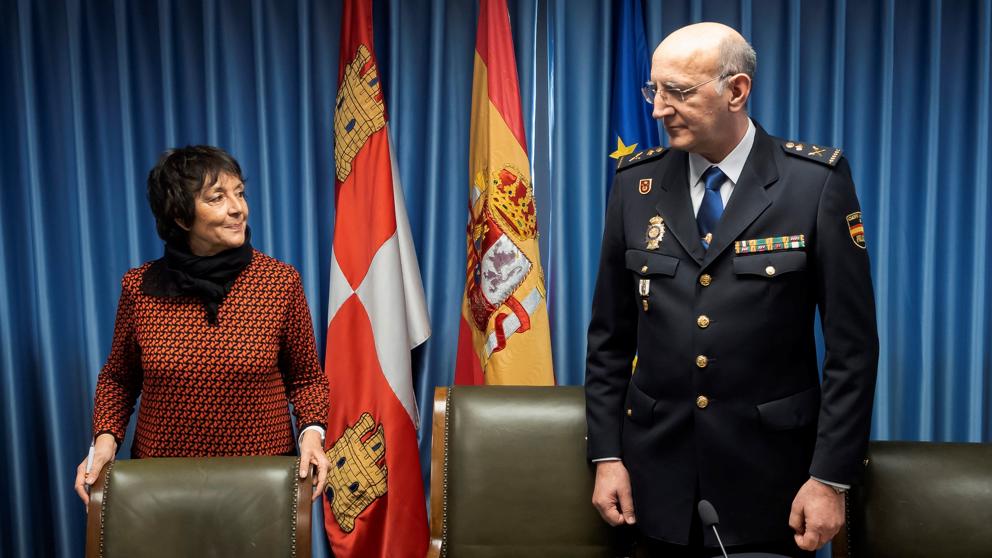 Speaking at a press conference today, Juan José Campesino, the Chief of Police of Castilla y León said that the key to identifying the assailants was taking a "risky bet" to track a Renault Scenic vehicle that was captured on CCTV in the area at the time of the murder.
Campesino also praised the work of investigators from the Homicide Group "who worked under great pressure to bring those responsible to justice" and are "admired among the judicial authorities" as they "never gave up on the case."