MULTIPLE people have been seriously injured in a road accident involving a bus and two vehicles in Madrid, Spain.
As reported by the emergency services, the incident took place at KM26 on the A4 in the Valdemoro district yesterday evening (January 21). It is understood that an intercity bus powered by natural gas that was travelling down the road, lost control and struck two cars before it smashed into a barrier.
As the accident was called in, firefighters, several ambulances, the Red Cross and units from the Guardia Civil Traffic Unit rushed to the scene, where they found multiple people injured. This included 6 passengers who were travelling on the bus and its driver who had to be cut out of the vehicle by the fire brigade.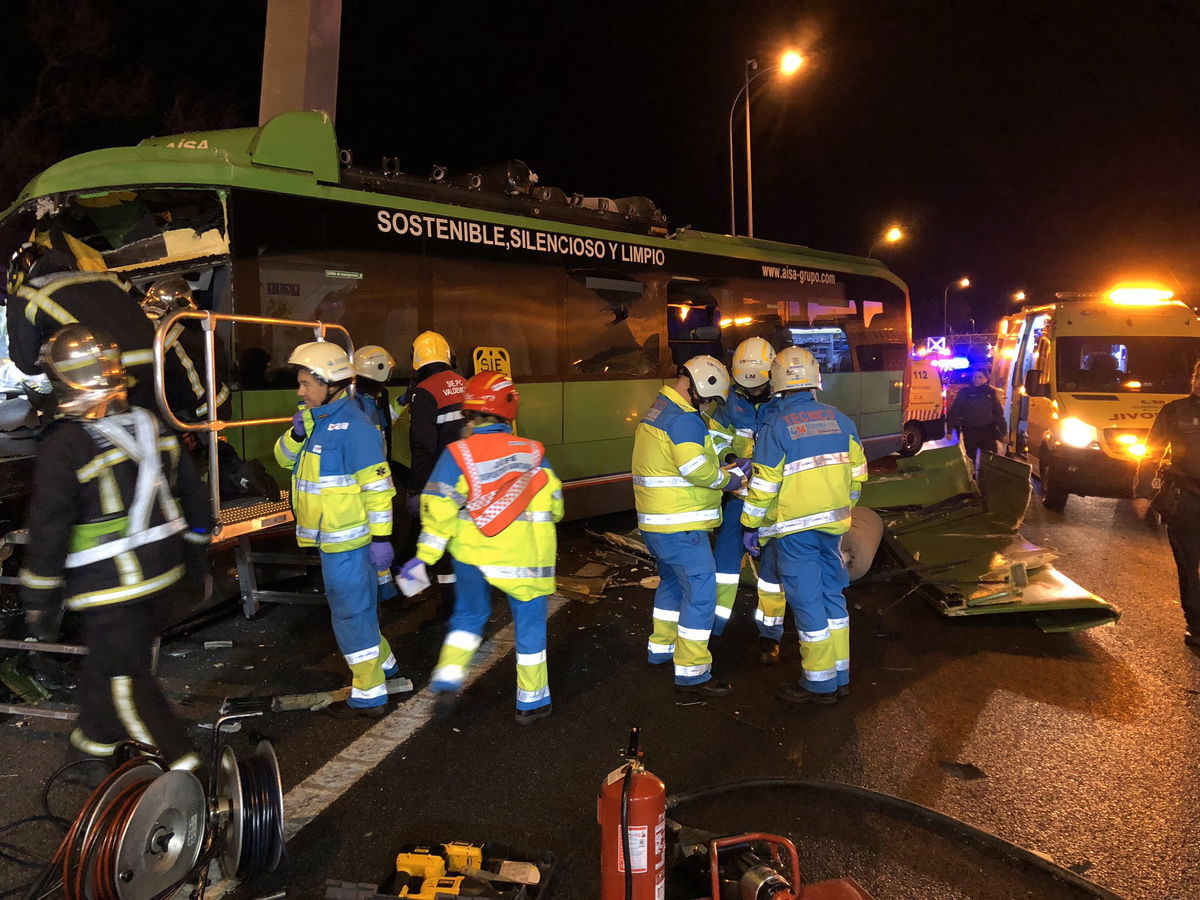 It is reported that the 60-year-old driver and a 50-year old woman suffered from severe head injuries and were transferred to the Gregorio Marañón Hospital. A 24-year-old man was also seriously hurt and taken to the Getafe Hospital with the remaining four victims also injured and transferred to different hospitals in the area. The drivers of the two other others were unharmed.
As Euro Weekly News understands, as a result of the crash, the police cordoned off the road and diverted traffic. The firefighters also had to ensure that there were no leaks from the bus's gas tanks, which had come loose after the impact.