TORRENTIAL rain, powerful gusts of winds, snowfall and freezing temperatures are just some of the adverse weather conditions that have swept across Spain, with Storm Gloria leaving devastating destruction in its wake.
Accidents on roads are at an all time high, buildings have been ruined, rivers have flooded and has even resulted in a large sink hole appearing.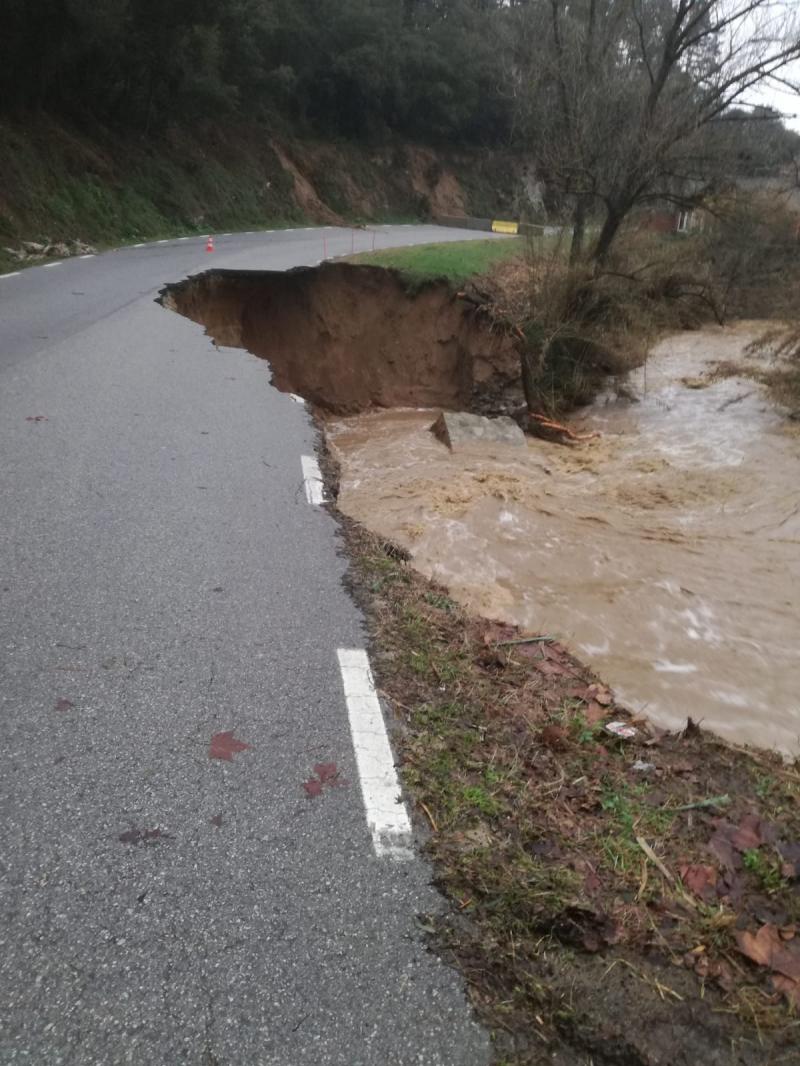 The enormous hole was left on the BV-5128 which passes through Sant Cebrià de Vallalta in Maresme, Catalonia as rainfall reached historial levels. The depression in the ground was caused by a collapse of the surface layer, causing the emergency services to cut the road due to the significant danger posed.
⚠ Vies afectades pel temporal al Maresme:

➡ N-II Mataró un carril tallat
➡⛔ C-1415c Mataró
➡⛔ BV-6001 Malgrat de Mar
➡ BV-5111 Arenys de Munt pas alternatiu
➡⛔ BV-5128 Sant Cebrià de Vallalta




(Foto: Ràdio Arenys de Munt) pic.twitter.com/5Ad6Q4f7Df

— Ràdio Calella Televisió (@RadioCalellaTV) January 22, 2020



Several other roads in Ctalonia have also collapsed, including the N-II and C-1415c in Mataró, the BV-6001 in Malgrat de Mar, the BV-5111 in Arenys de Munt and the C-35 that connects Hostalric to Fogars de la Selva.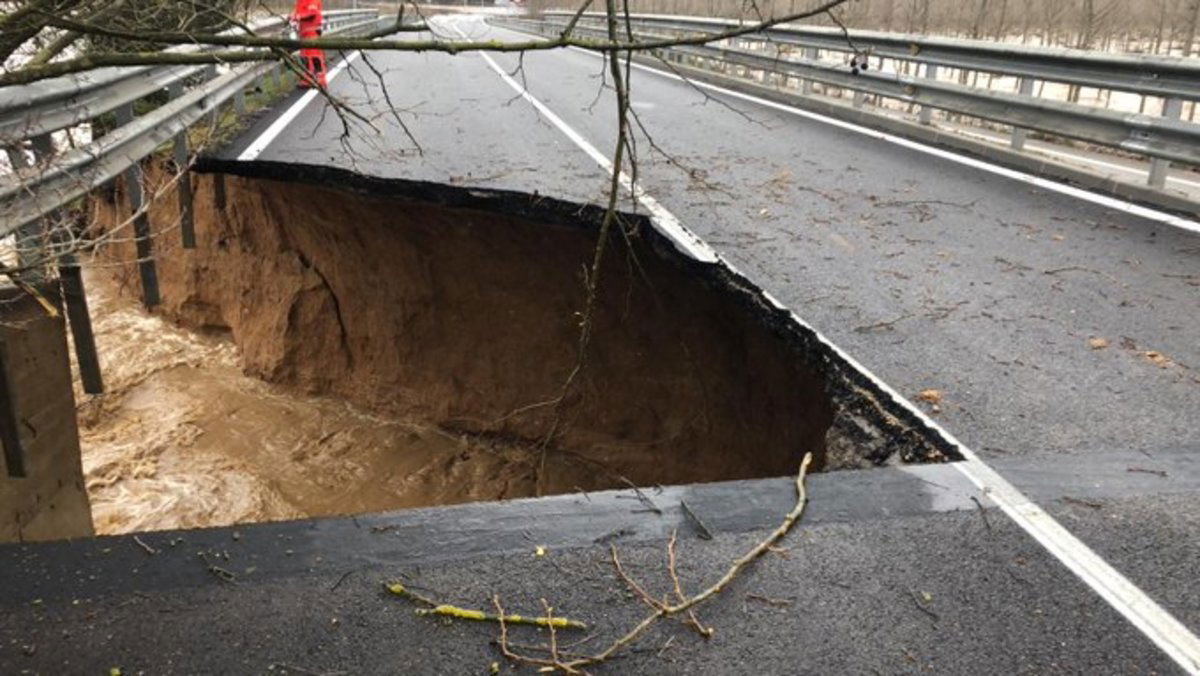 Intense rainfall has caused the Tordera river to overflow, causing disruption and devastation in Palafolls, Malgrat de Mar, Santa Susanna, Pineda de Mar, Calella, Sant Pol de Mar, Arenys de Mar, Arenys de Munt, Canet de Mar, Sant Iscle de Vallalta and Sant Cebrià de Vallalta.