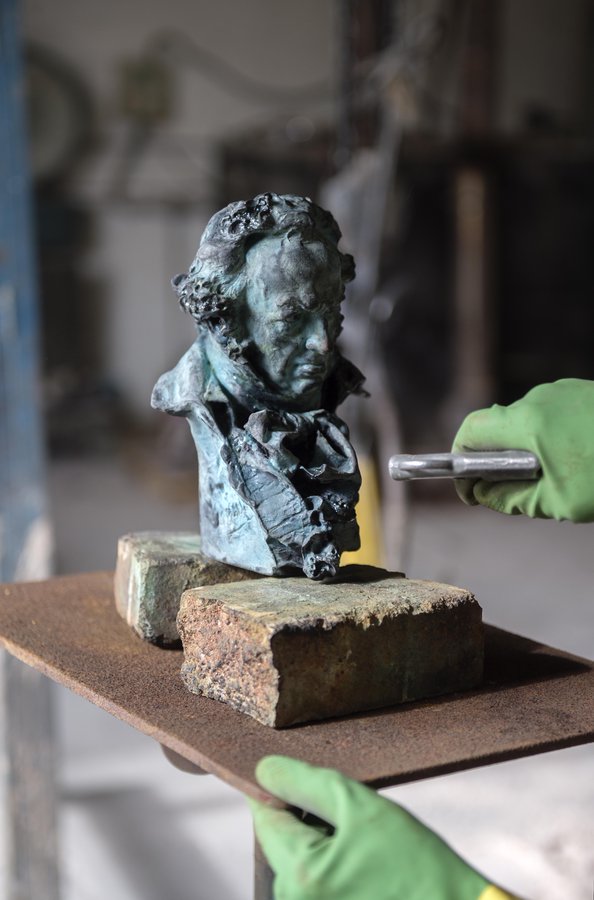 Goya Awards 2020 in Malaga. The capital of the Costa del Sol will host the 34th Goya Awards ceremony. The gala will be held on January 25 2020 at the José María Martín Carpena Sports Palace.
"It is an honour and a privilege to bring Goya to the city of museums." remarks the vice-president of the institution, Rafael Portela, adding "In cinema as in life you have to go where you feel loved, and Malaga's Spanish language film festival has been sowing the love of the seventh art among its inhabitants for 22 years."
Portela also added that prior to the awards ceremony, "the Andalusian city will host a series of activities – exhibitions, screenings of nominated films – to culminate in what will be our big night."
A big night due to kick off in this Saturday, January 25. The transformation of the Martín Carpena Sports Palace faces its last days before it host this Saturday the 34th edition of the Goya Awards, nerves are on edge and the work inside the Palacio de los Deportes José María Martín Carpena does not stop.
Everything has been done in advance, since last Sunday afternoon the stage has already been set up and the extra stand ready. Scaffolding on the outside for what will be the main façade. Everything is going to plan for an incredible night to celebrate Spanish cinema.
The sports hall no longer looks like the athletics pavilion that it is, rather a grand Vegas-type theatre.
About 3,200 people will attend the ceremony, including nominees, academics and guests. Though it's not accessible to the general public and no public tickets go on sale, however the red carpet will be rolled out if for those who wish to catch a glimpse of the stars before they take their positions inside the hall.
About 2,700,000 euros has been invested in the event. Malaga has become a city that bets on cinema, but not only as a leisure activity, but also as an industry. As a result of this commitment, the Goya's are coming to Malaga.