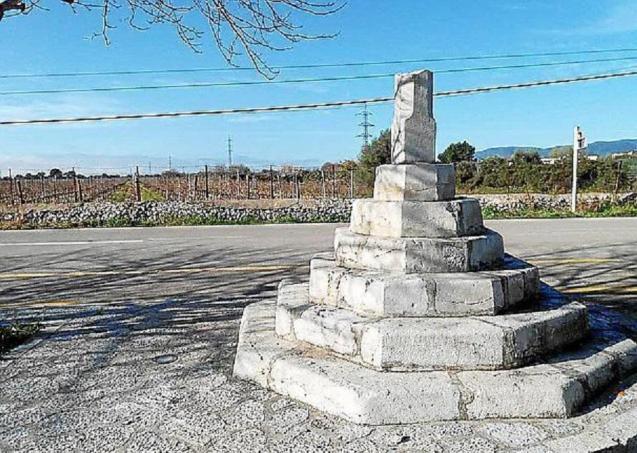 THE Local Police are appealing for information from residents after a large stone cross was stolen from Binissalem in Mallorca, Spain.
The monument, which is situated on Carrer de Biniali, vanished in the early hours of the morning on Friday, January 17, prompting members of the local community to raise the alarm with the police.
Investigators strongly suspect that the theft was carried out by the same group of people who attempted to steal a haul of religious artefacts from a church in the municipality. Ropes had been found tied around a selection of stone statues but proved too heavy for the thieves to move.
Officers are now trawling through CCTV footage to try and bring the individuals to justice and to identify the vehicle which they used to remove the statue.