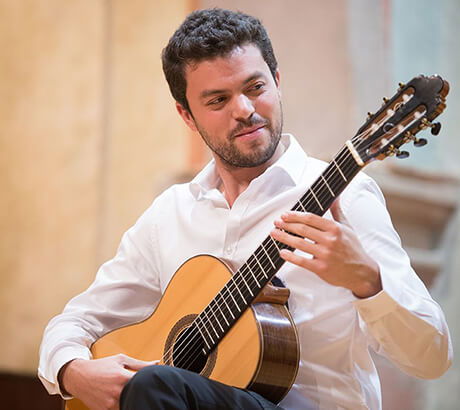 COUNCILLOR for Culture of Fuengirola, Rodrigo Romero, has announced a guitar recital by Arturo Castro to be held this Friday, January 24, at the Casa de la Cultura.
Starting at 8:00 p.m. the event will include free admission as part of the Davidsbuendler Association project and the Malaga Talent cycle.
"Classical music lovers are still in luck thanks to the fantastic collaboration between the Davidsbuendler Foundation and the Fuengirola City Council, which allows these free concerts to be accessible to everyone and that we can enjoy high-quality music with young promises and young realities, musical talents of the first order as in this case Arturo Castro", explained Romero.
Guitarist Arturo Castro Nogueras of Cuban, Mexican and Puerto Rican descent, has performed in various countries in Europe, Africa and Latin America. In 2019 he performed at the famous Reading Fringe Festival in England.