Six people have died from coronavirus that is sweeping through China's Wuhan city, confirmed via the city's mayor.
The outbreak or the virus was first found in Wuhan, China. Four people connected to a seafood market in eastern Wuhan have already died from the virus, which emerged late last month. Mayor, Zhou Xianwang revealed that 258 cases of the virus had been confirmed by the end of Monday, via state television. Furthermore, China's eastern Zhejiang provincial health authority said a total of five cases of new coronavirus were confirmed as of noon today.
Severe control measures have been enforced at many locations, with epidemiologists still uncertain of the outbreak's nature. With the Lunar New Year on the horizon, concerns are rising as millions of people are expected to travel by plane, train and bus for the festival. This may lead to more people being exposed to the virus – numbers could increase dramatically with the travel influx.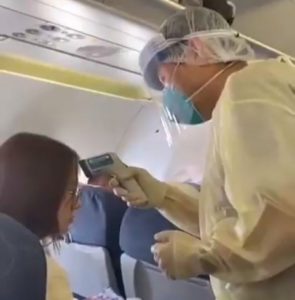 Screening of travelling passengers have been increased, hoping to limit the spread of the virus to both parts of China and external countries.
Despite previous reports claiming that there was no evidence of human to human transmission, a Chinese government expert revealed on state television that the virus can in fact be spread between humans.
The coronavirus itself, can lead to pneumonia with symptoms being fever and breathing difficulties. These are very common respiratory symptoms, which is partly the reason that increased screenings are taking place. Another contributing factor is that the virus has made it's way into other nations – four cases reported in South Korea, Japan and Thailand – these nations have all increased screening precautions in airports.
Doctors treating and transporting patients to hospitals in origin city, Wuhan, have been seen wearing protective hazmat suits – showcasing the potential danger of the the virus. Authorities report that 15 medical staff have been infected.
Chief Secretary Matthew Cheung of Hong Kong, told reporters: "We are preparing for the worst. We have not lowered our guard." Hong Kong in 2002 was exposed to the outbreak of SARS, killing 650 people. Hong Kong airport already routinely screens the temperatures of all passengers arriving at the airport, searching for potential signs and symptoms.