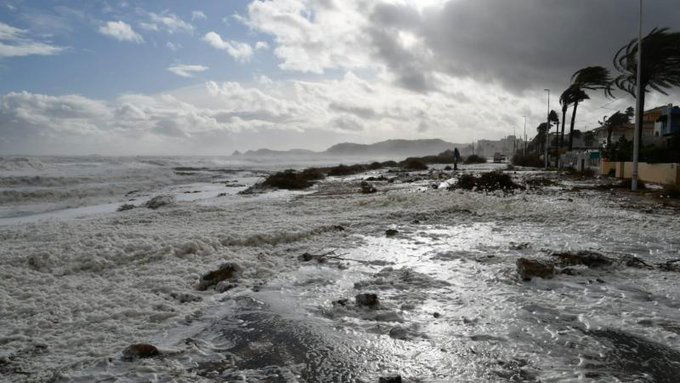 THE river Gorgos is overflowing in Xàbia and Dénia as local authorities prepare to evacuate the area.
Nos pasan video, desconocemos autor
Río Gorgos

Cuando la naturaleza se desata no hay quien la pare. pic.twitter.com/XGwPC7KHgM

— AGENTESGVA (@AMGVA) January 20, 2020
Dénia has already prepared the town's the social centre to accommodate residents who may be evicted. The Red Cross hostel is already overflowing with "homeless" people.
The overflowing river has already forced local police to close off many roads, including the coast of the Marines, where the sea level continues to rise and many streets are already flooded.
As Euro Weekly News understands firefighters from Alicante's Consorcio Provincial as well as those from the Valencian fire brigade have been deployed to the area in preparation for further flooding and possible evacuations of local residents.
As Twitter user Sam has said:
"Storm Gloria. Literally went from sunny skies yesterday to this today. This used to happen every decade or so, third time in 3 years we've had to rebuild the town."