One year has passed in Totalán since the rescue of Julen Roselló drew attention from around the world. The trial to decide the responsible party for the death of the child who fell down an illegal well was set to begin on Tuesday. However, 24 hours before the start of litigation, Julen's parents and the owner of the well reached a €180,000 agreement.
In the westernmost municipality of La Axarquia, residents have tried to turn the page since the tragic events unfolded. Nonetheless, the upcoming trial was on track to prevent the small community from healing away from prying eyes.
It was set to relive everything that happened between the fateful January 13 and January 26, when the rescue team finally reached Julen in the 100 metre well. And tension mounted as new details about the notorious case were expected to arise in Malaga's courtrooms.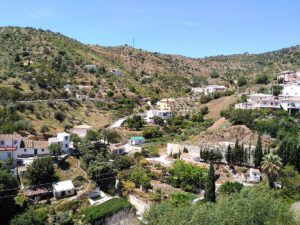 David Serrano, the owner of the land where the boy fell to his death, had planned to sit the defendant's bench. The close relative faced charges of manslaughter due to recklessness and three years in prison, after a fun family day turned into a parent's worst nightmare.
But in a new turn of events, Serrano will accept the conviction and pay €180,000 in compensation to the family. The agreement would imply a suspended prison sentence, since Serrano lacks a criminal record.
On January 13, 2018, Julen's father, José Roselló, and David Serrano had been preparing to cook a paella when the boy ran off towards the concealed hole. Julen's mother, Vicky García, had left him in the care of the two men after feeling unwell.
One year later -following tireless investigations- only Serrano was set to confront the full wrath of the law. Although the landowner has always maintained his innocence and assures that he covered the well with two concrete blocks. Meanwhile, there are those who insist on further analysis surrounding the drilling of the well and the subsequent emergency and rescue.