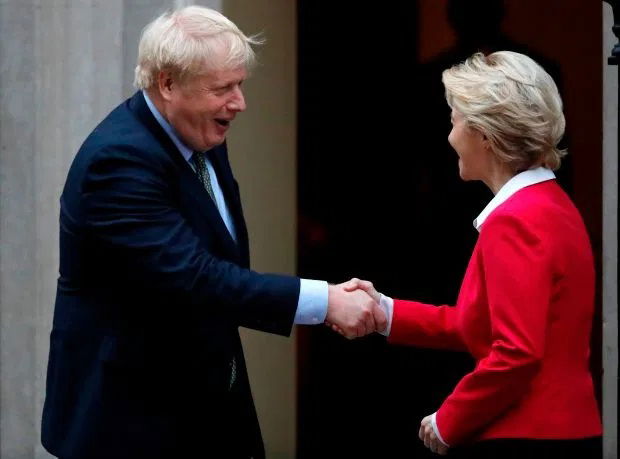 A Cabinet minister has secretly revealed to a close source that urgent talks are under way at "Camp Brexit" in Whitehall as fears grow of a no-deal exit on January 31st.
They began preparing for a "disorderly December" in case Britain leaves the so-called transition period at the end of the year without an agreement in place for trade. Dominic Cummings, warned that Brussels hadn't yet "woken up" to Britain's negotiating position, and would take a few weeks to do so.
He said on Friday at a meeting of advisers: "We are not bluffing on the no extension."
Mr Johnson has continually insisted he won't be extending the 11-month trade talks past the end of 2020, but some MEPs in Brussels remain sceptical.
Boris repeatedly said he would not extend Brexit beyond 31 October when he became PM, but as his deal wasn't passed in time MPs forced him to delay yet again.